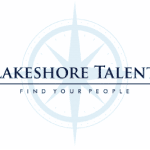 Lakeshore Talent
Lakeshore Talent is in search of an Inventory Specialist with a reputable company based out of Colorado. Applicants must have 1+ years of warehouse experience and had to have had a forklift license at one point in their career (can be expired). This is a contract-to-hire role paying $20-$21/hr.
Drug test required upon hire.
LOCATION: Aurora, CO (I-70 and Pena)
HOURS: Monday-Friday 8:00am-5:00pm
OVERVIEW: The Inventory Specialist is responsible for all activities in the warehouse related to the receiving, unpacking, verifying, recording of incoming shipments and outgoing to support Operations.
RESPONSIBILITIES:
Timely and accurate processing of incoming and outgoing shipments.
Examine contents and compare with records, such as packing lists, manifests and invoices, to verify accuracy of incoming and outgoing shipments.
Perform transactions in Salesforce for all material movement through the warehouse including – receiving, stocking and deploying.
Maintain an organized and standard setup of all warehouse inventory according to the Warehouse Operations standards and best practice.
Participate and contribute in team meetings.
Operate within and promotes a safety culture in all warehouse functions.
QUALIFICATIONS:
Associates Technical Degree or Certification preferred. Work experience is acceptable in lieu of degree or certification.
Minimum of 1 year of experience shipping and receiving of with technical equipment.
Strong organizational skills.
Experience in inventory control and materials handling;
Strong PC skills and experience with various database systems required (i.e. shipping and inventory control databases).
Be able to work both in a warehouse and office environment and capable of handling and moving heavy materials, up to 50 lbs.
Experience utilizing material handling equipment including operation of forklifts and pallet jacks to load and unload deliveries.
Qualified applicants please submit resumes to denverjobs@lakeshoretalent.com
IND123
Apply with Google
Apply with Linkedin
Apply with Indeed