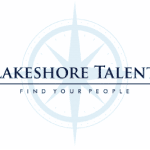 Lakeshore Talent
Lakeshore Talent is seeking an Inventory Supply Clerk to support the OR Inventory Management team of a hospital in downtown Chicago, IL. This role will begin as a 3 month contract but has the potential for extension and/or hire.
Hours: 7:00am to 3:30pm
Pay Rate: $17/hr
OVERVIEW: The Inventory Supply Clerk will assist with supply chain activities related to product receipt, distribution, and replenishment. This position will also support department goals across the entire Manage all inventory in the operating room including but not limited to daily replenishment and order confirmation. Successfully troubleshoot issues regarding purchase orders, receipts, product loaners, credits, substitutes and stock outs. Routine assessments for expired, damaged and recalled supplies.
Required:
– 1-2 years Central Supply Experience working in a healthcare facility or hospital
Apply with Google
Apply with Linkedin
Apply with Indeed