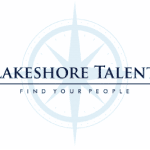 Lakeshore Talent
Lakeshore Talent is looking for qualified candidates for an IT Project Manager position at a large healthcare organization. This job is located in the Inverness area of the Denver Tech Center.
This is starting as a 3 month contract.
Pay: $50/hour
JOB DUTIES:
Technical Portfolio Management – Assess, review, track, and manage a portfolio of technical projects.
Proactively improve existing processes and fix pain points through automation, streamlining, and technical project oversight.
Partner with engineers to review technical dependencies among projects, adjust project staging and pacing, and review opportunities for resource and technical efficiencies.
REQUIREMENTS:
Bachelor's degree required; preferably in IT
Previous project management experience
Previous experience in IT or related field
Strong communicator
Organized, efficient and thorough
Apply with Google
Apply with Linkedin
Apply with Indeed