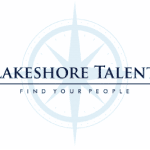 Lakeshore Talent
Lakeshore Talent is partnered with a reputable and nationally ranked hospital located in Aurora, CO in their search for an IT Security Analyst. This is a full time (40 hours per week) contact to hire role and there is potential for hybrid/remote flexibility.
Pay Rate: $43 per hour
Job Summary
This position is responsible for supporting the assessment, planning, design, enforcement, and auditing of security policies and procedures to safeguard the integrity of and access to enterprise systems, files, and data elements.
Responsibilities
An employee in this position may be asked to assist with any or all of the following responsibilities as well as additional related tasks.
Monitor, evaluate, maintain, and enforce systems and procedures
Assist in conducting vulnerability assessments and identifying potential system and process vulnerabilities
Assist with the development and implementation of security polices, procedures, and measures; recommend, plan, and implement new security system enhancements
Perform security assessments
Investigate and resolve security incidents
Educate and communicate security requirements, standards, and procedures
Administer and monitor security profiles, review security violation reports
Requirements
High School Diploma or GED equivalent
Bachelor's Degree preferred
3 years of related experience
Experience with packaging applications, SCCM, group policy, windows administration, and imaging devices
Experience with Epic
Because this position is in a healthcare setting, immunization records must be up to date (MMR, Varicella, TDaP, Seasonal Flu, Covid-19)
Job ID: 45140
Apply with Google
Apply with Linkedin
Apply with Indeed