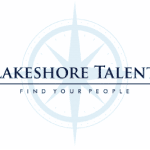 Lakeshore Talent
Lakeshore Talent is currently seeking a Lead Payroll Specialist for one of their clients, a large company based in Greenwood Village, CO. This is a mostly remote (must live in Denver, CO), direct hire position and pays $56K-60K (depending on experience).
Job Description:
We are seeking a Lead Payroll Specialist responsible for processing payroll and maintaining all payroll related data within in-house systems and ensures completeness and accuracy of all files and records; analyzing and designing solutions to payroll processing issues within the healthcare staffing model, rapid response model and/or job action staffing model.
Responsibilities:
Provides training and coaching to less seasoned members of the team, including contributing to the on-boarding process for any temporary support personnel associated with a necessary supplement to staffing for increased volume.

Triage support requests from within the Payroll team and respond accordingly with a focus on the dissemination of knowledge to strengthen team performance.

Actively participates on cross-departmental project teams to improve systems, processes and experiences with a focus on integrity of data, standardization, documentation and business process continuity.

Collaborates as needed with Information Technology and other departments regarding process improvement and automation.

Reconcile internal payroll to customer payroll systems to match hours billed to ensure accurate billing.

Maintain and update records of various types of payroll transactions, such as employee withholding, garnishments, etc.

Assist with the accurate maintenance of the payroll system, to include: direct deposit information, wage and tax data.

Ability to process weekly, bi-weekly and semi-monthly schedules and across W-2 and 1099 tax forms.

Accurately key payroll related data such as timesheets and PTO requests, assist with the accurate and timely completion of payroll processing.

Reconcile internal payroll to customer payroll systems to match hours billed to ensure accurate billing.

Assist in the preparation and filing of monthly, quarterly, and annual payroll tax data.

Maintain employee payroll related files.

Establish and maintain a positive working relationship with in-office and field employees and external customers to promote a quality service image.

Work on special projects as needed.

Other duties as assigned.
Qualifications:
The minimum education required for this position is a High School Diploma. Associates Degree or Bachelors Degree in accounting or business preferred.

The minimum related experience required for this position is 3-5 years, preferably in an in-house payroll processing environment.

Ideal candidate will have experience in a leading role with systems migration / data conversion and testing, reconciliation experience with demonstrable successful results.

Excellent communication skills, both written and verbal.

Proven track record of forming strong internal relationships.

Attention to detail.

Computer literate with knowledge of Microsoft Word, Excel (to include basic Pivot Table and/or VLOOKUP functionality), and Outlook. Working knowledge of PeopleSoft preferable.

Good at following instructions and working independently.

Excellent communication (written and verbal), organizational, time management skills are necessary.

Good prioritization and multi-tasking skills and the ability to work in fast-paced environment.

Must have high level of interpersonal skills to handle sensitive and confidential situations.
Apply with Google
Apply with Linkedin
Apply with Indeed