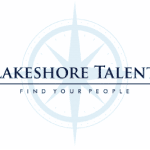 Lakeshore Talent
Direct Hire Opportunity – Lakeshore Talent has partnered with a large Cannabis Company in Lakeville, MA to find a Lead Processing Tech.
Hours: 2:30 p.m. – 11 p.m.
THE OPPORTUNITY
The Processing Technician Lead assists the processing team in the post-harvest processes of raw cannabis biomass as well as the packaging, labeling and order fulfillment of cannabis-infused products.
GENERAL JOB DUTIES:
– Coordinate day-to-day processing scheduling with the Director of Processing.
– Assist the Director of Processing with editing, drafting and adherence to processing Standard Operating Procedures.
– Assist the Director of Processing with monitoring and adjusting daily environmental room settings throughout the curing and drying process.
– Lead a Processing team in post-harvest and/or Packaging production.
– Oversee the daily, weekly, and monthly calibration of processing equipment and technology.
– Ensures any employee that is performing a processing task is properly trained prior to performing the task.
– Perform mechanical and hand bucking of cannabis biomass.
– Accurate weighing and labeling of biomass on racks and storage bins.
– Perform drying and curing duties as directed.
– Assemble primary, secondary or tertiary packaging for all Cannabis products.
– Perform primary, secondary and tertiary packaging of Cannabis products.
– Print and apply labels to finish packaged product.
– Responsible for light to medium maintenance of automated equipment including cleaning and preventative maintenance.
– Operate, maintain, and clean processing, packaging and labeling equipment.
– Data Entry and record keeping of all information pertinent to the traceability of medical cannabis.
– Able to work independently as well as operating as a team.
– Follow all site Safety requirements including use of PPE. Safety meetings as required.
– Perform other functions as necessary to provide an adequate supply of product to meet patient demand.
– Conduct counts of packaging/labeling materials.
– Provide feedback to improve process quality and efficiency.
– Adheres to a rigorous production schedule and works to ensure product is processed in an accurate and timely manner.
– Adhere to strict sanitation practices throughout the facility
– Other tasks, as determined by the Director of Processing, to ensure smooth operation of facility.
EDUCATION & EXPERIENCE
– Associates or Bachelor's degree preferred
– At least two years of experience in cultivation, production, packaging, contract packaging, or manufacturing environment.
– Excellent computer, mathematical, language and reasoning skills
– General computer ability
– Previous experience in medical cannabis industry (preferred)
PHYSICAL REQUIREMENTS
– Constantly perform desk-based computer tasks
– Frequently sitting
– Occasionally Twist/bend/stoop/squat, kneel/crawl
– Ability to communicate orally with management and other co-workers is crucial. Regular use of the telephone and e-mail for communication may be required. Sitting or standing for extended periods is common. Hearing and vision within normal ranges is essential for normal
conversations, to receive ordinary information and to prepare or inspect documents.
– Some heavy lifting may be required. Exertion of up to 50 lbs. of force occasionally may be required.
– Good manual dexterity for the use of common office equipment.
– Must be comfortable operating and troubleshooting label printing equipment.
Apply with Google
Apply with Linkedin
Apply with Indeed