Lease Administrative Specialist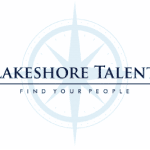 Lakeshore Talent
Lakeshore Talent is partnering with a very well-known organization based in Lakewood, CO to fill a role for a Lease Administrative Specialist.
This will be a temporary position expected to last 90 days and looking to pay $35/hr. (higher pay requirements please apply – can be considered within reason). This can be either a hybrid or remote role with a preference for Colorado-based individuals who can go into the Lakewood office 2-3 days a week.
Description:
The Lease Administrative Specialist will manage all administrative functions within the legal team and will report to the Head of Legal.

Administering various matter/contract/outside counsel management software systems (currently Legal Tracker, Tango, and FranConnect)

Contract management, and e-signature processes (including leases, franchise agreements, vendor agreements, etc.)

Monitor & communicate to various stakeholders' critical dates such as lease expirations, Lease, insurance & bond renewals.

Assisting with trademark portfolio maintenance, other legal administrative support including preparing various legal documents, subpoena and discovery responses, and litigation support.
Requirements:
This individual must have the ability to work in a fast-paced professional environment utilizing communication, problem-solving, decision-making, and analytical skills.

The individual must be organized, detail-oriented, and capable of functioning as part of a larger team.

Strong experience in either Tangoe or experience working with Leases is required.

Candidates must be able to pass a background check and provide covid vaccination records.
Apply with Google
Apply with Linkedin
Apply with Indeed