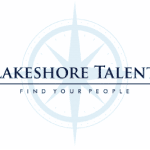 Lakeshore Talent
Lakeshore Talent has partnered with the headquarters of a global hotel to staff a contract Marketing Coordinator. This role has the possibility of extension or possibly even hire. This is a hybrid role in Chicago!
The Partner Marketing Analyst is a team player with exceptional project management skills who is looking for an opportunity to develop strategy, marketing, and operational skills within a globally recognized hotel company.
This person will be responsible for working directly with the Partner Marketing team, cross-functionals, and various external partners. This role will also support some of the day-to-day responsibilities of operationalizing our other distribution partners.
The ideal candidate will have a great attitude, strong organizational and communication skills, interest in the hospitality industry, and the drive to develop depth in various business areas such as marketing, strategy, and operations.
EXPERIENCE AND QUALIFICATIONS:
– Strong problem solving, communication, and organization skills
– Ability to build strong working relationships and work cross-functionally, especially in highly matrixed organizations
– Enjoys thinking creatively to solve problems and develop new, innovative marketing
– Analytically minded and enjoy digging into numbers to make data driven decisions
– Has a strong interest in project management / operations / strategy / marketing
– Interested in the strategic partnerships space and/or hospitality
– Strong problem solving, communication, and organization skills
– Ability to build strong working relationships and work cross-functionally, especially in highly matrixed organizations
– Enjoys thinking creatively to solve problems and develop new, innovative marketing
– Experienced in Microsoft Office (e.g., Excel, Word, PowerPoint)
EDUCATION:
Bachelor's degree (in-progress)
o Majors: Business, Marketing, Strategy, Hospitality
Pay is $20 – $23 per hour
Apply with Google
Apply with Linkedin
Apply with Indeed