Medical Billing Specialist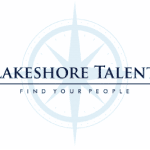 Lakeshore Talent
Lakeshore Talent is partnered with a leading Healthcare network in their search for a Medical Billing Specialist. This position for a contract role of 3 months with the possibility of extension and/or hire. Our client is seeking candidates experienced in Epic, pre-certifications, and healthcare insurance.
Location: Warrenville, IL
Pay Rate: $22/hr
Hours: 8:00am-4:30pm; Monday-Friday
Responsibilities:
The Billing Specialist may be called upon to perform any of the following tasks as well as additional related duties.
Collects patient demographics and insurance information; Follows through and makes corrections in demographics and insurances as they are discovered
Responds to telephone inquiries
Monitors admission/registration, scheduled surgeries, and flow of patient information through the revenue cycle
Insures all admissions, scheduled surgeries, and certain outpatient procedures are financially cleared, to allow for maximum and timely reimbursement to the hospital
Checks eligibility of insurance and processes pre-certifications
Serves as a resource to staff and patients for insurance related issues
Interacts with various hospital departments and physicians offices to effectively schedule and direct patients through systems; Consults with physicians and their assistants whenever questions arise to insure timely approvals
Informs patients of any issues with securing the financial account for their encounter and completes out-of-pocket estimations as requested by patients
Requirements
High School Diploma or GED equivalent
2+ years of previous work experience involving hospital billing experience and/or insurance follow up
Familiar with insurance plans (Medicare & Medicaid)
Previous experience with Epic, preferred
Job ID: 46077
Apply with Google
Apply with Linkedin
Apply with Indeed