Medical Claims Representative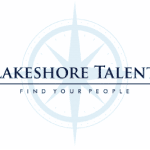 Lakeshore Talent
Lakeshore Talent is partnering with a large healthcare organization in search of a Medical Claims Representative. This will start as a 13-week contract with the potential to be extended or transitioned to a permanent role.
LOCATION: Loveland, CO
HOURS: 8 hour day shifts (9-5)
PAY RATE: $16-18/hour
JOB DESCRIPTION: As the medical claims representative, you'll determine whether patients have insurance coverage and help them with their medical claims. You'll also make sure all actions taken are thoroughly documented and that you adhere to the company's policy of delivering quality customer service to each of our patients and their families. You must also ensure 100 percent legal and industry compliance throughout the entire claims process.
RESPONSIBILITIES:
Examine claims records and forms to determine whether the patient has medical insurance.

Review provisions of certificate or policy to determine the patient's included medical coverage losses.

Negotiate claim settlements and make recommendations for legal action when settlements are deemed non-negotiable.

Complete logs, reports, forms and records to properly document medical claims.

Reject or accept documentation, determine benefit due, and start the denial or payment process to resolve medical claims.

Adhere to all company policies, procedures and guidelines in addition to insurance regulations at the federal and state level.

Examine medical treatment records, police reports, physical property damage and medical bills to gauge overall extent of liability.

Interview and communicate with claimants, police, witnesses, physicians and other necessary individuals to decide claim denial, settlement or review.

Ensure all claims information remains confidential.

Engage in continuing education and training opportunities when possible.
QUALIFICATIONS:
Bachelor's Degree required

3+ years of experience working in the medical field

2+ years of experience as a medical claims specialist/examiner

Knowledge of FDA health regulations
Job ID: 42465

Apply with Google
Apply with Linkedin
Apply with Indeed