Medical Device Distribution Coordinator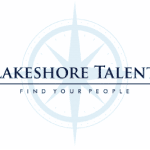 Lakeshore Talent
Lakeshore Talent is currently seeking candidates for a Distribution Coordinator role with one of their clients, a medical device company located in the Inverness area in Englewood, CO.
This is starting as a contract with the potential to get extended through the end of the year. Pay is $16.50/hour.
Hours: Monday – Friday 11am-7:30pm
JOB RESPONSIBILITIES:
Accurately and efficiently fulfills customer orders; cleans and builds kits according to business demands and build schedules; clearly communicates order status to the sales field; maintains correct inventory through cycle counts, new product receiving and accurate processing. Related and additional duties can include:
Compares part numbers, lot numbers, and other information listed on the Pack Slip to verify accuracy of purchase order and shipping orders.

Compiles data from sources such as purchase orders, invoices, requisitions, and writes types, or enters information into a computer to maintain inventory, purchasing, shipping and other records.

Prepares reports such as inventory balance, price and shortages taking necessary actions to reconciles discrepancies in a timely manner.

Prepare all necessary shipping documentation and ensure that shipments contain the correct inventory and addressed to the correct destination.

Package product and materials ensuring that the shipping documentation is accurate and contents are protected adequately for shipment.

Investigate root causes for picking, packing and other general processing errors to determine corrective action.

Perform duties in compliance with applicable FDA and state regulations as well as standards including, but not limited to, ISO 13485.
JOB QUALIFICATIONS:
Associate's Degree (A.A) or equivalent from two-year college or technical school, four-year degree preferred, or equivalent combination of education and/or experience.

1+ year(s) related distribution or inventory control experience and/or training.

Aptitude for analyzing challenging situations and resolving problems

Ability to multi-task and handle a high volume workload daily

Strong attention to detail

Ability to work effectively and efficiently in a team environment.

Proficient and accurate with Outlook, word processing (Word), spreadsheets (Excel).

The employee must occasionally lift and/or move up to 25 pounds.

Specific vision abilities required by this job include close vision and the ability to adjust focus.

Qualified applicants, please send a copy of your resume as an attachment to denverjobs@lakeshoretalent.com

IND123
Apply with Google
Apply with Linkedin
Apply with Indeed