Medical Sterilization Technician – Night Shift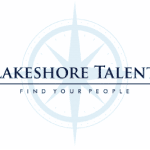 Lakeshore Talent
Lakeshore Talent is seeking qualified candidates for a Medical Device Sterilization Technician position in the Centennial, Colorado area with a well known local medical non profit. This position will be responsible for performing manufacturing type roles including decontaminating, cleaning, and sterilizing reusable equipment and supplies that are utilized in production for human tissue processing in preparation for transplantation. Qualified candidates will be comfortable with Microsoft Office applications and will have the ability to read and comprehend detailed procedures.
This role will be a full time, entry level, position working in a lab setting, paying $20 per hour. As a Medical Device Sterilization Technician you will have the ability to make a difference in the lives of others, have hands-on training and learning opportunities, room for career growth and development, and the potential to earn a monetary raise every three months during your first year of employment. The schedule for this position will be Monday – Thursday: 3:30 PM – 2:00 AM.
Responsibilities:
Adhere to aseptic technique and processing practices per applicable standards.

Interpret applicable product specifications and perform tasks according to established procedures and company expectations.

Complete accurate processing records in accordance with Good Documentation Practices.

Adhere to and promote proper practices and techniques which are consistent with current Standard Operating Procedures/work instructions, training requirements, safety practices and company policies.

On a rotating schedule this position will work on company observed holidays.

Overtime and call-in work will be determined as needed.

May perform other related duties and responsibilities as assigned.
Required Qualifications:
Highschool diploma or equivalent

Minimum 1 year of work experience

Ability to read and comprehend detailed procedures, written and verbal instruction in English

Familiar with Microsoft Office applications
Preferred Qualifications:
Bachelor's degree in Life Sciences or related field

AATB and/or CTBS certification

Certification in Sterile Processing and Distribution (CSPD)

Experience performing aseptic technique and in medical or laboratory environment

Previous FDA and/or Tissue Banking experience

Previous tissue/cell processing or Central Supply experience
Apply with Google
Apply with Linkedin
Apply with Indeed