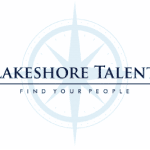 Lakeshore Talent
Lakeshore Talent is partnered with a non-profit in the Healthcare space in their search for a Membership Program Coordinator for the Chicago headquarters. This role will start as remote due to COVID but will return to the office in the future. This is a contract-to-hire opportunity.
The Member Service Assistant is responsible for creating a welcoming environment for all by providing a quality experience through excellence in service to our programs. In this role you will have a wide range of contact with our members both by phone and email. Strong communication and technical skills are a must. Experience with database management is a must for success in this position.
Answers inbound phone calls. Provides members and non-members w

ith

information regarding the Association, centers, membership, Annual Meeting, education, and related websites, and other services. Obtains additional information to respond to complex inquiries and transfers calls if necessary.

Maintains and updates member, customer, burn care organization, and other records and profiles in conjunction with established processes for designated our databases.

Receives and directs visitors and members. Schedules and coordinates meetings and appointments.

General clerical duties including photocopying, fax, and mailing. Retrieves, opens, sorts, and distributes incoming mail. Prepares and modifies documents including correspondence, reports, drafts, and emails.

Processes membership dues and online store order payments. Fulfills online store orders and maintains online store product inventory. Generates individual and group invoices for membership, store orders, and education per established processes.

Works with designated staff and vendor/partners to troubleshoot problems for members/customers that arise with services, registration, and systems.

Maintains annual membership documentation, including but not limited to, general response email templates for membership/customer service, Student/Resident/Fellow letter tracking, deceased member audit, burn center profile updates, and Burn Care Organization (BCO) member complementary codes.

Assists the Director of Finance and Administration with basic tasks including copying checks, tracking and sending invoices.

Prepares copy/record of checks sent in by mail (daily) and stores document for historical record per established process.

Submits deposit slips and checks at bank of record for deposit after preparation by Director per established process.

Maintains electronic and hard copy filing system. Handles requests for information and data. Resolves administrative problems and inquiries. Prepares written responses to routine inquiries. Maintains office supply inventories and initiates ordering.

Assists with setting up/monitoring Zoom meetings; scheduling Outlook meetings with members/volunteers; sending Doodle Polls; setting up surveys in Survey Monkey; and other related duties.
REQUIRED:
Bachelor's degree

2+ years of experience in a customer or member support role

Proficiency in Microsoft Word, Excel, and some experience with Association databases

Experience in troubleshooting software is strongly preferred
Must have experience applying payments/Accounting
Must have experience working at an Association in a similar member services role
Please send resumes to chicagojob@lakeshoretalent.com

Apply with Google
Apply with Linkedin
Apply with Indeed