Nonprofit Intake Case Manager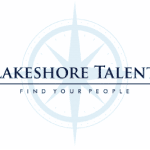 Lakeshore Talent
Lakeshore Talent is currently seeking a Case Manager for one of their clients, a nonprofit organization based in Denver, CO. This is a contract to hire position and pays $21.63-24.04/hour (depending on experience). Candidates must be comfortable working at home, in the office and out in the community.
Job Description:
We are seeking an Intake Care Manager to be the first resource for potential clients to learn if they qualify for Medicaid Services. The Intake Team averages 30 assessments per month by providing in-home, hospital, nursing home, and community visits, depending on the team the Intake Care Manager is assigned. Based on the Intake Care Manager's recommendation and financial approval from The County, the client's case is transferred to an Ongoing Care Manager to manage their ongoing services and supports.
Background check and proof of covid vaccinations required upon hire.
Job Responsibilities:
Conduct and document a Continued Stay Review, (CSR), a functional assessment for potential client's health needs, to create care plans for the active or Ongoing Care Managers to monitor.

Monitor the client's case for financial approval from the county.

Adhere to a 2, 5, or 10-day timeline to complete a client's assessment for their care needs.

Draft job postings and post positions on applicable internal/external websites and recruiting outlets for prospective candidates including websites that meet the needs and requirements of EEO, the ADA, the departments, universities/colleges, and the organizations' policies and procedures

Screen and provide recommendations on prospective applicants to hiring managers

Provide appropriate due diligence in the review of each candidate's background to ensure a workforce that is highly qualified, a proper fit to the company's culture, and meets the requirements of the Division of Intellectual and Developmental Disabilities/DIDD

Answer applicant questions and assist applicants with the application process if needed

Run background checks in applicable systems; review and determine if the candidate's MVR meets company requirements

Help with the offer process as needed, including negotiating compensation package, start dates, and training

Comply with and maintain current knowledge of applicable EEO, DOL, and OFCCP laws/regulations and apply all to recruitment activities

Ensure familiarity with the company's new hire orientation materials to include benefits offered, salary structure, performance management system, and knowledge of the company as a whole and its affiliates

Build and maintain your professional network to source qualified candidates

Maintain the applicant tracking system (ATS)

Maintain the employee referral incentive tracking spreadsheet; assist in determining eligibility for the referral incentive program; conduct appropriate follow-up with hiring managers, HR, payroll, and employees
Qualifications:
Bachelors Degree required

Ability to drive a personal or company vehicle

Valid drivers license & proof of MV insurance

Personal vehicle in good operating condition for sue during work

No major violations in the past 3 years

No more than 2 moving violations in the past 3 years

Ability to meet and maintain agency driving requirements and operate agency vehicles
Apply with Google
Apply with Linkedin
Apply with Indeed