Nonprofit Program Assistant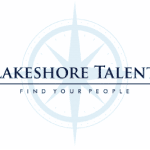 Lakeshore Talent
Lakeshore Talent is seeking qualified applicants for a Program Assistant position with a nonprofit organization located in Denver, CO.
This role will start as a 3-month contract with the potential to be extended or transitioned to a permanent role. The pay rate is $16/hour and employees will have remote work flexibility 2-3 days/week.
JOB OVERVIEW: This position is responsible for administrative support to the Family Support Services Program and Program Manager and may be required to provide additional administrative support for other Service Coordination state programs.
RESPONSIBILITIES:
Responsible for administrative responsibilities to ensure accurate billing and delivery of clients supports and services.

Assist with misc. administrative responsibilities for other state programs.

Assist with monthly mail merge of Mill Levy receipt letters

Develop and maintain various tracking systems as needed

Actively communicate with clients, caregivers, families, stakeholders, advocates and providers.

Works with clients, families and appropriate community agencies as necessary to facilitate services for staff, stakeholders or clients.

Ability to meet/work with staff, stakeholders or clients in a variety of settings.

Attends staff, team and department meetings.

Attends in-services, staffing and other meetings with supervisor's approval. May be appointed to committees.

Participates in agency and community planning and education.

Develops and maintains records, plans and reports.
QUALIFICATIONS:
High School Diploma or GED equivalent.

1-2 years of general administrative experience.

Non-profit and/or Developmental Disabilities experience preferred

Experience with web-based data management systems preferred

Knowledge of Microsoft Word, Access, Excel, and PowerPoint

Organizational skills

Ability to communicate with internal and external customers

Ability to prioritize, meet deadlines and work independently

Ability to problem-solve and think critically when issues arise
Job ID: 42131
Qualified applicants, please send a copy of your resume as an attachment to denverjobs@lakeshoretalent.com
IND123
Apply with Google
Apply with Linkedin
Apply with Indeed