Nonprofit Receptionist/Office Assistant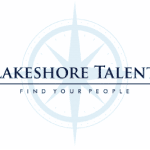 Lakeshore Talent
Lakeshore Talent is partnering with a nonprofit organization located near the Cherry Creek mall in their search for a Receptionist/Office Assistant.
Hours are Monday-Friday 9:00 AM to 5:30 PM This is a contract to hire position.
PAY: $17.50/hour
This company has great perks including: free meals, yoga classes, monthly team appreciation events (lunches, breakfast, desserts, etc.). Employee reward program to include gift cards.
**Masks, Flu vaccination and COVID vaccination required.**
ESSENTIAL DUTIES:
Open/close the front desk. Provides breaks to the other receptionist throughout the day. Handles the main phone line and puts calls through to appropriate staff. Answers the front door and monitors and directs visitors as needed. Greets all visitors in a friendly, courteous and professional manner. Checks voice mail as needed and follows up in a timely fashion.

Takes calls from residents regarding maintenance requests, activity schedules, etc. Helps residents with problems/concerns by referring to appropriate staff. Writes memos pertaining to date, time and requests made by residents when inquiries are excessive or there are questions about functional abilities.

Enters all work order requests into the work order database immediately upon request from residents and/or staff.

Receives payments and signs up residents for monthly activities. Also receives monies from staff & residents for copies, activities, van tickets, meal tickets, donations, postage and keys.

Gives receipts for all cash received and keeps cash in a separate money bag from the cash drawer. Balances moneybag, quarter bag, and cash drawer at the end of the shift. All donations are immediately given to the Executive Assistant.

Assists Life Enrichment by taking activities requests and entering them in the electronic file, taking residents' monies for the activity trips they want to attend and giving them their receipts along with their approved activities sign-up sheet.

Maintain, update and print daily reports.

Responds to emergency calls by notifying staff, monitoring who goes on calls, calling additional staff as needed.

Contacts Director of Facilities regarding all reported elevator breakdowns and pest issues/extermination.

Assists residents who are locked out of their apartments. Maintains key log for keys given out to vendors and/or residents and keeps systems to ensure the keys are returned.

Updates the main resident list. Enters work orders for the new residents' phone numbers to be programmed into the communication system.

Performs administrative tasks to support leasing and administrative functions. This includes delivering mail, organizing files, making copies, filing, performing data entry, making phone calls, documenting phone conversations and other administrative assignments, as needed.
QUALIFICATIONS & EXPERIENCE:
One year certificate from college or technical school; or three to six months related experience and/or training; or equivalent combination of education and experience.

Ability to read and interpret documents.

Ability to write routine reports and correspondence.

Ability to speak effectively one-on-one or to groups. Bi-lingual skills helpful (Russian and/or Spanish).

Knowledge of Microsoft Outlook, contact management systems, Microsoft Excel and Microsoft Word.

Apply with Google
Apply with Linkedin
Apply with Indeed