Nonprofit Referral Coordinator – Remote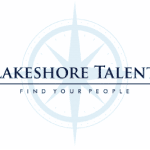 Lakeshore Talent
Lakeshore Talent is currently seeking a Nonprofit Referral Coordinator for one of their clients, a Colorado based nonprofit. This is a remote, contract to hire position and pays $19.47/hour. While this job is fully remote, applicants must reside currently in Colorado. Candidates are required to provide proof of covid vaccination records upon hire.
Job Description:
We are looking for a Referral Coordinator responsible for ensuring equitable and efficient access to resources and referrals for services in programs such as: Early Intervention, Clinical Assessment, Medicaid Waivers, State Funded Services and Mill Levy. The Referral Coordinator may be the first interaction that customers have with the company. The Referral Coordinator is knowledgeable about services and supports and helps start the process for people to access services.
Responsibilities:
Responsible for driving the company culture through values and customer service standards.

Accountable for outstanding customer service to all external and internal customers

Provides a general level of options counseling to each customer in a person-centered way

Develops and maintains effective relationships through effective and timely communication.

Takes initiative and action to respond, resolve and follow up regarding customer service issues with all customers in a timely manner and per regulatory standards.

Communicates clearly and effectively with programs regarding new referrals and authorized services.

Ensures all intake data for service requests are collected, completed, and communicated according to the established standard operating procedures and in compliance with all regulatory requirements.

Works creatively to remove any barriers to obtain the necessary information – demographic, financial, clinical and other pertinent data – from the referral contact to initiate the process.

Interviews customer, customer's representative, or referral source to obtain the necessary personal and financial data to determine eligibility for program.

Obtains signed paperwork as needed to ensure the efficient processing of intake data according to policies and procedures.

Documents and attaches paperwork to internal and external program databases accordingly.

Maintains and updates databases with current data, pertinent information, and status of the referral as appropriate, recording details of the enquiry/referral, complaints and issues.

Promotes the efficiency of intake process by answering phones and assisting callers in a professional and timely manner escalating issues to supervisor as necessary.

Works in conjunction with the revenue cycle team to coordinate insurance verification, co pay responsibilities, payer/clinical documents needed to request authorization.

Coordinates with team to send out paperwork to new customers/families.

Schedules referrals based on discipline, schedule parameters and state requirements.

Other duties as assigned.
Qualifications:
Previous experience in customer service / client experience.

Bachelor's degree in Human Services, health administration or related field required or 4 years' experience in working with the disability community.

Excellent customer service skills.

Ability to problem-solve and think critically when barriers arise.

Works well with people who have diverse backgrounds.

Ability to effectively prioritize multiple responsibilities and projects independently.

Ability to be a positive team player, adapt to changes, and stay organized

Ability to learn and be knowledgeable of resources and state programs; coordinated systems of payments, and private insurance carriers.

Proficiency in Microsoft Office Products.

Good verbal and written communications

Some knowledge about insurance and benefits in order to help direct benefit verifications and obtaining authorizations from a variety of insurance/funding sources.

Ability to apply HIPAA compliance to work
Preferred Qualifications:
Previous experience using electronic medical records and scheduling software

Bilingual in Spanish
Apply with Google
Apply with Linkedin
Apply with Indeed