Nonprofit Service Coordinator – Remote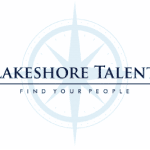 Lakeshore Talent
Lakeshore Talent is currently seeking a remote Service Coordinator for one of their clients, a nonprofit organization based in Denver, CO. This is a remote position that requires driving to meet clients and their location, paying $21.64 and is eligible for a raise after 6 months up to $24.04/hr. Candidates must live in Colorado and be comfortable working at home and out in the community.
Background Check and proof of COVID Vaccination required upon hire.
Job Description:
Service Coordinators plan, coordinate, and monitor services provided to individuals with developmental disabilities and their families. Individuals may receive support through a variety of waivers and state funding including; HCBS-DD, HCBS-SLS, HCBS-CWA, HCBS-CES and State SLS.
Essential Duties:
Provides Targeted Case Management functions, including billing through contact notes

Facilitates, writes, and monitors annual service plans for individuals with developmental disabilities

Initiates and writes referrals for services

Provides assistance with service and support placements

May assist in transfers and placements to new waiver programs as needed

Communicates effectively with clients, families, agency staff and others to obtain positive outcomes

Reviews, responds, and provides follow up regarding any client paperwork

Provides information and knowledge about the waiver programs to the client and their team

Completes face-to-face visits with individuals in the community and at their homes

Serves as a mediator and helps to resolve conflict as it relates to the individual's service plan

Advocates for the best interest of the client

Conveys a positive and professional image of the organization to others

Performs other duties as assigned
Essential Functions:
Assesses client's or family's needs and functional eligibility for services.

Actively communicate and facilitate transdisciplinary review of service plans with ID/D clients, caregivers, families, stakeholders, advocates and providers.

Works with clients, families and appropriate community agencies to coordinate and facilitate services for clients.

Ability to meet/work with clients in a variety of settings.

Participates in planning treatment programs and in dispositional and discharge plans.

Maintains family/caregiver contact regarding client adjustments.

Attends and testifies at court proceedings

Attends staff, team and department meetings.

Attends in-services, staffing and other meetings with supervisor's approval. May be appointed to committees.

Participates in agency and community planning and education.

Develops and maintains client case records, plans and reports.

Ability to drive personal vehicle

Lift and/or carry 20 lbs.

Sit, stand and walk for reasonable periods of time.

Maintains prompt and regular attendance.

Performs related work as assigned.
Required Qualifications
Bachelor's degree in Human Services (or related field) or five years working with people with developmental disabilities and their families or a combination of education and experience.
Must have a valid driver's license, proof of insurance, reliable transportation, and a proven ability to safely drive personal vehicle without exposing company to serious liability risks
Ability to receive, process, and maintain information through oral and written communication effectively
Apply with Google
Apply with Linkedin
Apply with Indeed