Oil and Gas Administrative Coordinator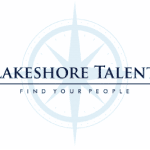 Lakeshore Talent
Lakeshore Talent is looking for an Administrative Coordinator for an oil and gas company located in downtown Denver. This is a contract-to-hire job that pays $19-$21/hour.
**Covid vaccine is required starting Jan 2022**
This is an in-office position.
Hours: Mon-Thurs 7am-4:30pm and Friday 8am-12pm

Position Summary:
The Administrative Logistics Coordinator will be experienced, reliable, and task oriented. This individual must be efficient and excellent at multi-tasking. The ideal candidate is highly self-motivated, personable, flexible and capable of managing their workload and prioritizing tasks in a fast-paced environment.
Job Duties:
Help covering front desk receptionist
Assist Office Coordinator with mail as needed; sort incoming mail according to floors, prepping for delivery.
Maintain kitchens and office supply areas; this includes stocking, straightening up.
Responsible for setting & cleaning up conference rooms for corporate lunches.
Cover front desk phones/Corporate Receptionist for breaks and additionally when needed.
Assist employees with supply and shipping inquiries.
Assist with keeping supply room stocked, orderly and organized.
Compile and deliver new employee packages prior to start date.
Requirements:
Proven work experience in a customer service-oriented role
Proficient in Microsoft Office
Professional attitude and appearance
Ability to analyze and review operating practices to improve efficiency
Solid written, verbal, and interpersonal communication skills
Excellent organizational skills
Detail oriented and comfortable working in a fast-paced environment
Multitasking, pro-active and time management skills, with the ability to prioritize tasks
Positive customer service attitude
Superior organizational skills and dedication to completing projects in a timely manner
High school degree
Experience utilizing SendSuite Live and Arrival shipping software preferred
Apply with Google
Apply with Linkedin
Apply with Indeed