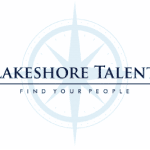 Lakeshore Talent
Lakeshore Talent is currently seeking an Operations Admin to assist with construction ops for one of their clients, a growing company in the real estate investment space based in Denver, CO. This is an in-office that pays $22-30/hour (depending on experience).
Job Description:
This role is responsible for ensuring that the day-to-day operations of the company and new construction runs smoothly. This position commonly works with a wide range of other employees, from salespeople, community managers, engineers, contractors, maintenance, and municipalities. The job is to coordinate and facilitate communication between these separate groups so that everyone is on the same page when it comes to meeting goals and deadlines.

Responsibilities:
Coordinating with other departments within an organization to ensure that projects are completed on time

Developing, documenting, and implementing operational policies and procedures

Monitoring operational performance to identify areas for improvement or adjustments in staff levels or training requirements

Maintaining records of equipment inventory, usage, and repair needs to ensure the effectiveness of operations

Managing human resources, including hiring employees and developing their skills through training programs

Providing administrative support to other departments or projects as needed.

Coordinating with vendors to ensure that materials are delivered on time and in good condition for use in production

Oversight of inventory management and maintenance of an organizational supply chain

Developing new methods for improving operational efficiency by studying best practices in other industries.

Assemble the closeout package including maintenance agreements, equipment information, warranties, and contractor contact information

Clarify any questionable invoice items, prices or receiving signatures

Assemble and review invoices to be completed for payment

Check vendor files for any previous payments and assign voucher numbers

Administrative tasks such as processing mail and meeting coordination

Support team wherever needed, including property management, marketing, asset management

Point of contact between HR and hiring managers to screen candidates

Maintain Trade Partner files, W-9, ACORD 25, contracts, etc.
Qualifications:
High School diploma/GED

A bachelor's degree in the following subjects would be preferred:

Business Administration, Real Estate or Construction Management

2+ years of experience as an operations administrator or in a similar position

Understanding of the construction industry and processes are beneficial- including codes, AIA documentation, and safety regulations

An understanding of basic bookkeeping and accounting skills

Strong organizational and administrative skills

Ability to meet tight deadlines, prioritize workloads and achieve effective results in a fast-paced and dynamic environment

Excellent communication skills, both written and verbal.

Proficiency with Microsoft Office Suite with advanced knowledge of Excel and data management software

Team player with strong work ethic
Apply with Google
Apply with Linkedin
Apply with Indeed