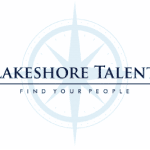 Lakeshore Talent
Lakeshore Talent is looking for qualified candidates to fill a part time Office Admin position at a marketing firm located in Broomfield. This direct hire position is hybrid and pays $20-$25/hr. and ranges from 15-25 hours/week (no Wed or Fri).
The Administrator plays a crucial role in managing the company's day-to-day financial activities as well as managing all internal administrative tasks. The Administrator supports the team by performing a variety of organizational and operational functions.
Job Duties
Responsible for the overall management and oversight of the office space

Ensure office supplies and snacks are stocked and the office stays clean and tidy

Run various errands as needed (pick up groceries, lunches, etc.)

Manage any mailings including annual holiday client cards

Seek out ways to ensure the office is well take care of
Plan in-house or offsite activities such as lunches, celebrations, and trainings

Assist with recruiting, including scheduling interviews and coordinating candidates

Responsible for onboarding new hires

Coordinate employee travel arrangements

Organize quarterly volunteer activities

Maintain and update the Employee Handbook, the Employee Procedures Manual, and our internal org chart

Handling daily administrative tasks as they arise

Take initiative to seek out ways to improve and become more efficient

Assists leadership with other duties/tasks as needed
Manage accounts payable and accounts receivable

Responsible for running payroll, processing commissions, and overseeing employee benefits

Facilitate employee reimbursements and manage corporate card spending

This position does not include any bookkeeping or accounting duties.
Requirements
Strong organization skills and excellent attention to detail

Working knowledge of Slack, Bill.com, Monday.com, and Excel preferred

Ability to communicate professionally

Strong time management skills and the ability to multitask

Ability to maintain confidentiality and trust

Flexibility and willingness to help where needed

Bachelor's Degree or equivalent relevant work experience
Apply with Google
Apply with Linkedin
Apply with Indeed