Patient Access Specialist – (ER Experience)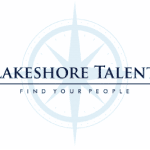 Lakeshore Talent
Lakeshore Talent has partnered with a large healthcare organization in Chicago, IL. We are seeking Patient Service Representatives for Chicago for a 3 month assignment with the possibility of extension.
Requirements:
-At least 2-3 years of experience working in an ER department
-At least 1 year of Epic and registration experience
-Great customer service skills
– Must be able to provide proof of immunizations and pass drug and background checks prior to starting this position.
Duties:
-Correctly identifies patient demographic info
-Schedules patients through systems
-Performs medical necessity checks
-Informs patients of any issues with securing the financial account
-Completes out-of-pocket estimations
Hours are 10:00 p.m. – 6:30 a.m.
Must be open to working weekends.
Pay is $16.00 – $17.00 per hour depending on experience.
Please send resumes to chicagojob@lakeshoretalent.com
Apply with Google
Apply with Linkedin
Apply with Indeed