Patient Access Specialist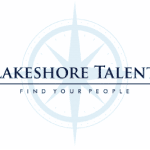 Lakeshore Talent
Lakeshore Talent is seeking 8 Patient Access Specialist for a hospital Call Center in Warrenville, IL. These are temp to hire roles – a great way to get your foot in the door with one of the leading hospital networks in the Midwest.
Responsibilities:
Patient Access Specialists are expected to consistently practice "Patients First philosophy" and adhere to high standards of customer service.

Responds to questions and concerns. Forwards, directs, and notifies Team Lead or Operations Coordinator of extraordinary issues as necessary.

Maintains patient confidentiality per HIPAA regulations.

Correctly identifies, collects, and enters patient demographic information.

Interacts with various hospital departments and physicians' offices to effectively schedule and direct patients in a patient/customer friendly manner.

Reaches out to patients to schedule an appointment as defined. Performs medical necessity checks as necessary for scheduled services, communicates options to patients if appointment fails.

Informs patients of any issues with securing the financial account for their encounter. Completes out-of-pocket estimations as requested by patients.

Communicates information to the patient regarding questions about physician referrals, insurance referrals and consultations.

Utilizes multiple online order retrieval systems to verify or print the patients order. Verifies insurance eligibility and benefit levels through the use of online tools or over the phone as necessary.

Completes accurate handoff instructions and notes to scheduling staff, by noting appropriately in Epic.

Proactive in preventing issues with patient visit by double checking type of test, preps required, assuring no conflict with other tests, verifying time and location, communicating relevant information, verifying documenting order retrieval in notes for check-in person, ensures there are no duplicate patient records.
Required/Preferred:
– Excellent customer service skills
– Healthcare experience strongly preferred
– High School Diploma

Apply with Google
Apply with Linkedin
Apply with Indeed