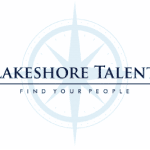 Lakeshore Talent
Lakeshore Talent is partnered with a nationally ranked healthcare organization in search for several Patient Care Technicians to support a hospital on-site in Huntley, IL
Location: Huntley, IL
Pay: $23-25/hr, depending on experience
Shift: 7:00 am – 7:00pm, including rotating weekends OR 7:00pm – 7:00am, including rotating weekends

Responsibilities:
Performs basic nursing care activities as delegated and supervised by an RN, including monitoring vital signs, taking blood glucose measurements, and recording intake and output.
Assists patients with tending to personal care and activities of daily living, including bathing, grooming and eating.
Reports abnormal findings or changes in physical, mental and emotional conditions to nursing staff.
Assists with keeping patient rooms clean and orderly.
Demonstrates flexibility, organization, and multi-tasking. Able to function under stressful situations.
Utilizes critical thinking skills to successfully demonstrate the ability to prioritize and complete unit work quickly as the needs of the unit, patients and staff change.
Serves as liaison between patient care units and all other patient related departments.
Answers telephone, intercom and call lights in a polite manner using appropriate telephone etiquette and communicates information to the appropriate staff/family/patient.
Manages the overall unit workflow in concert with the charge RN and/or assistant manager, on an as needed basis.
Performs pre-census and validates daily admission, discharge and census lists, on an as needed basis.
Qualifications:
High School diploma or equivalent
BLS Certification, required
IL CNA Certification, required
2+ years of related experience
Phlebotomy experience, preferred
Acute Care experience, preferred
EPIC familiarity, preferred
Because this position is in a healthcare setting, employees must have up to date immunizations (Varicella, MMR, Tdap, Flu, Covid-19)
JOB ID: 45855
Apply with Google
Apply with Linkedin
Apply with Indeed