Patient Escort / Lift Team – Logistics and Transport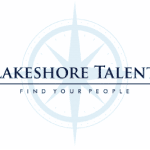 Lakeshore Talent
Lakeshore Talent is seeking Patient Escorts for an immediate need at one of Chicago's premier hospitals. This role will start as a contract role with potential for extension and/or hire.
Shift: 11am to 7:30pm
Rotating weekends required.
The Patient Escort is responsible for the safe and efficient escort of patients, blood products, specimens and other patient related articles.
Responsibilities:
Specifically responsible for escorting patients as assigned.

Responsible for checking each patient's name band prior to escorting to ensure proper patient identification.

Provide and adjust escort equipment for safety and comfort of the patient i.e., appropriate linen, side rails.

Disinfect/wipe down equipment with approved cleaning products between patient transports.

Assist patients onto escort equipment.

Responsible for notifying nursing or ancillary personnel upon arrival or departure of patients.

Attends to the care of documents relating to the patient e.g., medical charts.

Makes routine specimen rounds when assigned to assure that lab specimens are picked up and delivered in a timely manner.

Makes certain that all requisitions are attached and those specimens are properly bagged by department staff prior to delivery to the lab.

Deliver blood products when assigned.

Provides, moves and cares for escort equipment for the movement of patients.
Required:
High School diploma or acceptable equivalent.

Enrollment in BLS training course within 2 months of hire and successful completion within 3 months.
Preferred:
At least 1 year experience with patient escort handling.

#talent1
Apply with Google
Apply with Linkedin
Apply with Indeed