Patient Service Representative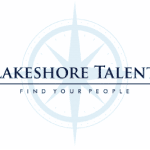 Lakeshore Talent
Lakeshore Talent has partnered with a large Orthotics company in Indianapolis, IN. We are currently seeking candidates for a Patient Service Representative role. This is a direct hire role with a 4 day work week and great benefits!
Position Summary: The Patient Service Representative answers patient inquiries about insurance, scheduling, procedures and available services. The PSR also acts as a liaison between patients and insurance companies, and facilitates communication between the patients, orthotists and the Practice Manager as well as the administrative staff. This position requires the incumbent to multi-task, while providing a high level of commitment to customer service.
Essential Duties and Responsibilities:
Greet patients and visitors in person and via telephone.

Coordinate the operation and activities of checking in patients, pulling charts and escorting them to the patient room.

Coordinate scheduling of data processing for the purpose of maintaining patient records, which includes electronic and hard-copy files.

Maintain a patient record system which includes; computer-maintained information of active and inactive records.

Coordinate patient mailings.

Verify insurance on behalf of the patient.

Prepare the patient room, which may include set-up and tear-down of molds.

Follow-up with the Practitioner to ensure consistent and ongoing communication between Company and its patients.

Translation services may apply if incumbent possessed bilingual skills.

Other clerical duties as assigned.
Job Specifications:
High School degree required, Associate degree preferred;

Any combination or equivalent of degree requirement, and one to three years of related clerical experience involving frequent public contact.

Covid Vaccine required
Knowledge, Skills, and Abilities:
Knowledge Of:
Modern office practices, procedures and equipment.

Excellent oral and written communication skills.

Company organization, operations, policies and objectives.
Skills:
Accurate keyboard skills and proficiency with Microsoft Office and Medical software.

Resolve difficult and non-routine problems requiring billing and interpretation.
Ability:
Dexterity of hands to operate a computer keyboard as well as seeing to read and review materials for accuracy.

Hearing and speaking to exchange information with patients, and other staff and the public.

Ability to sit or stand for extended periods of time.
Working Conditions:
Environment:
Office environment.

The incumbent must be capable of working in a fast-paced environment and have the ability to multi-task.
Pay is $16 – $17 per hour
Apply with Google
Apply with Linkedin
Apply with Indeed