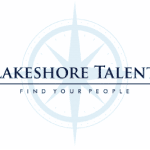 Lakeshore Talent
A company in the tech space is currently seeking Payroll Manager for their downtown Denver location. This role will be starting remotely. Qualified candidates must have 5-7 years of experience processing payroll for multiple pay groups as well as domestic and international employees.
This company offers an excellent benefits package which includes unlimited PTO, parental leave, 401K match, commuter offset and education reimbursement! Pay for the position is $90-$100K/yr.
Responsibilities:
Manage the day to day payroll operations in all areas, coordinating with payroll providers to achieve the processing of payroll within all regulatory, labor and tax guidelines.

Oversee and approve US and Canada hourly and salary payrolls, ensuring all processes are followed for accuracy.

Manage and process all foreign payroll

Process equity transactions as they relate to payroll

Help with internal and external audits, including SOX

Maintain the time-management system

Manage and adjust processes for a growing and changing company.

Communicate regularly with HR and Finance to review cross-department impacts and oversee efficiencies around data flow.

Stay current on all payroll and tax changes to stay compliant.

Provide prompt and efficient customer service to employees who have questions regarding their pay, deductions, paid leave balances and other payroll-related questions.

Owns registration process for new state tax compliance.

Oversee proper administration of wage garnishments, levies, and child support orders
Qualifications:
Functional payroll knowledge and 7 years of experience processing payroll for multiple pay groups and tax jurisdictions.

Experience processing payroll for the US, Canada, and International employees

Investigate and identify system processes and issues.

Proficient in Excel: can build and maintain complex spreadsheets.

The ability to carefully audit payroll records to identify errors before payment is made.

Knowledge of withholding tax, related tax filings, tax policy and employment regulations as they relate to payroll.

Experience with payroll taxes, stock transactions and deferrals.

Experienced in developing working relationships.

Experience using Ultimate Software (UltiPro, UKG) for payroll processing a plus!
Apply with Google
Apply with Linkedin
Apply with Indeed