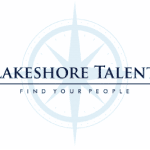 Lakeshore Talent
Lakeshore Talent is looking for candidates to fill a Payroll Tax Specialist/Compliance Analyst position for a large Denver founded and Denver based company. This is a direct-hire position paying $62-$80K that will be fully in-office.
**Must be willing to get or provide proof of a Covid vaccine**
JOB SUMMARY
Located in our downtown Denver office, you will be responsible for all payroll tax payments, preparation of payroll tax returns, reconciliation of data, tax adjustments, and research surrounding payroll tax questions for approximately 45 states. This position will also be responsible for reconciling the payroll general ledger accounts, researching, and taking corrective action for exception items, and acting as the backup for payroll processing.

JOB RESPONSIBILITIES
Perform timely and accurate filing, payment, and reconciliation of all federal, state, local, and unemployment payroll taxes
Accountable for setting up and maintaining all new and current tax jurisdictions
Reconcile all tax and unemployment liability accounts and investigate variances
Accountable for all tax adjustments, which include relocation and company stock programs
Responsible for staying abreast of all tax regulations
Apply continuous process improvement practices, detection, and remediation of any process defects
Ensure training and documentation related to tax filing responsibilities remain current
Responsible for reporting and analysis, which include Bureau of Labor Statics, multi-worksite, and any other ad-hoc requests
Ensure accurate flow of information from payroll to General Ledger (GL) system and the reconciliation of the GL payroll accounts
Responsible for processing payroll on at least a quarterly basis
Responsible for managing system functionality related to taxes, including tax rate tables, patch testing, troubleshooting, and implementing new functionality
Serves as a liaison to employees and cross-functional partners to ensure payroll processing accurately reflects company-specific pay policies
QUALIFICATIONS
Bachelor's degree in Accounting or Finance
3 years minimum of payroll compliance experience
Strong multi-state payroll tax reporting experience
Strong payroll processing experience
General understanding of basic accounting concepts
Experience with in-house payroll processing in ERP system
Exceptional attention to detail and accuracy of data
Experience with international payroll and tax
Expertise with Oracle and Vertex
Demonstrated knowledge of deferred compensation tax impacts
CPP designation
Self-motivated, capable of seeking quality solutions and continuously focusing on process improvements while keeping the needs of the business at the forefront
Demonstrated problem solving with an understanding of appropriate escalation points
Highly organized with an ability to juggle multiple priorities and flexible to accommodate changing business needs and deadlines
Composure under time pressure; demonstrated reliability
Strong communication skills, written and verbal
Takes responsibility for personal development
Demonstrated knowledge of basic SOX controls and auditing processes and is committed to the importance of accounting standards and controls
Strong Proficiency with Microsoft Suite of Products, particularly Microsoft Excel
Must be legally authorized to work in the United States without company sponsorship.
BENEFITS
Medical, Dental, Vision insurance and other voluntary benefit options: benefits begin on the first day of the month immediately following your date of hire
Eligible for 3 weeks of paid vacation + 11 holidays (9 scheduled & 2 floating) + 8 sick days. All vacation days are accrued
401(k): 3% company contribution and additional 3% company match
Tuition Reimbursement
Apply with Google
Apply with Linkedin
Apply with Indeed