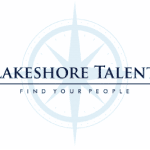 Lakeshore Talent
Lakeshore Talent is seeking qualified candidates for a Physician Sourcer position for one of their clients, a well known Healthcare company, based in Denver, Colorado. As a Physician Sourcer you will be responsible for outreach to Physicians who are ideal candidates for our company and submit them for review. Qualified candidates will be comfortable working in a fast paced environment, will be able to multitask effectively, and will be passionate about sourcing and recruitment.
This will be a direct hire, remote position. Candidates must reside in Colorado in order to physically go into the office under occasional circumstances and for team meetings. Salary for this position will be $60,000 – $85,000/ year depending upon experience.
What You'll Do
Work closely and consistently to understand market needs and develop proactive recruitment strategies to recruit top talent.

Generate email, call, and text message lists to assist in recruitment of candidates.

Advanced sourcing through internal database, networking, trade associations, residency and fellowship programs, social media, referrals, and other sourcing methods.

Develop and maintain a database of potential candidates for future consideration in addition to a pipeline of passive candidates.

Coordinate and execute marketing campaigns to prospective candidates.

Create and maintain Recruitment Action Plans for accounts and work alongside the CEO to communicate on a consistent and timely basis.

Stay well-informed on current and emerging technologies to identify new tools for finding qualified candidates.

Research and recommend additional advertising and networking sources.

Update candidate contract information to ensure accuracy in the CRM platform.

Other duties as assigned.
What You'll Bring
High school graduate or equivalent, bachelor's degree preferred

1+ years of sales experience in a goal-driven environment, preferred but not required

1+ years previous recruitment, HR or healthcare experience

Organizational and time management skills

Self-motivated with the ability to work well independently as well as in a team environment

Strong relationship building and presentation skills

Strong and effective communication skills

Ability to build strong relationship with key stakeholders

Ability to manage an active and diverse book of business
Apply with Google
Apply with Linkedin
Apply with Indeed