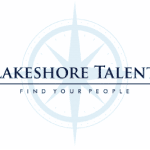 Lakeshore Talent
Lakeshore Talent is partnering with a well-respected outdoor clothing and gear company based out of Colorado in their search for a Product Line Manager. Reporting to the Director of Product, the Product Line Manager maintains a portfolio of all the products – apparel, accessories, and bags; responsible for strategic planning, tracking and monitoring seasonal product lines using data driven analytics, market research and forecasts to create the optimal product line.
This is a full-time, exempt salaried position with a base salary of $70-$78K with a hybrid schedule of 3 days in the office (Denver) and 2 remote. This company offers all Full-Time employees: Health, dental, and vision benefits; 401k with a match; a product allowance; monetary annual activity and mental health allowance; PTO.
EXPERIENCE/EDUCATION REQUIREMENTS:
B.A. or B.S degree in Merchandising, Development, Design, or related field of study

5-7 years of progressive analytical product line management; experience managing a multi-category apparel line is preferred

Experience in apparel and in the outdoor industry is preferred
DUTIES AND RESPONSIBILITIES:
Control, maintain and communicate all details related to the master product line plan

Research and prepare market and competitive landscape studies for presentation to cross functional teams

Develop collection and assortment strategies to support target business initiatives

Develop categorical pricing strategies driving up to marketing and budget goals

Develop and maintain a product roadmap of releases and marketing initiatives

Work with branding, marketing and sales teams to promote a complete understanding of key personas and product direction

Create strategic direction within each product category to ensure compatibility and consistency, and avoid conflicts and duplication

Analyze and communicate product sales data to support cross functional understanding and promote future seasonal stories

Coordinate with sales, customer service and retail for feedback on product

Work with the design and development teams throughout the product cycle to refine, improve, or reinvent the components of the product line in order to properly address market needs

Present product line seasonally

Communicate product line results and initiatives to design and upper management

Performs other related duties as assigned by management.
QUALIFICATIONS:
Strong analytical mindset

Excellent written and oral communication skills

Strong organizational, problem-solving, and analytical skills

Ability to manage priorities and workflow

Versatility, flexibility, and a willingness to work within constantly changing priorities with enthusiasm

Ability to work independently and as a member of various teams and committees

Proven ability to handle multiple projects and meet deadlines

Good judgement with the ability to make timely and sound decisions

Ability and willingness to travel
COMPETENCIES
Project Management–Develops project plans; Coordinates projects; Communicates changes and progress; Completes projects on time and budget; Manages project team activities.

Analytical – Synthesizes complex or diverse information; Collects and researches data; Uses intuition and experience to complement data; Designs work flows and procedures.

Design – Generates creative solutions; Translates concepts and information into images; Uses feedback to modify designs; Applies design principles; Demonstrates attention to detail.
PHYSICAL DEMANDS AND WORK ENVIRONMENT:
Frequently required to stand

Frequently required to walk

Frequently required to sit

Continually required to utilize hand and finger dexterity

Continually required to talk or hear
Apply with Google
Apply with Linkedin
Apply with Indeed