Program Assistant – Children's Team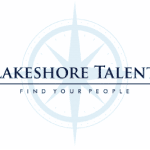 Lakeshore Talent
Lakeshore Talent is currently seeking a Program Assistant for one of their clients, a human services nonprofit based in Denver, CO. This is a hybrid, contract to hire position working 1-2 days/month in-office. This pays $35,963/yr and offers fully paid healthcare benefits.
Background check required upon hire and MVR.

Essential Duties
Provides customer service support .
Completes voicemail transcription and forwards to the correct person.
Excels in speaking to individuals who may be escalated in emotion, or who don't know how to ask for what they need.
Completes activities in prescribed database systems including assigning incident reports, processing/tracking referrals, attaching documents, updating case statuses, care manager reassignments, updating start/end dates for people supported, and demographic updates to each case record as needed.
Provides timely follow-up on all related duties with Case Managers supervisors, managers, people accepting services, families, and provider agencies as necessary.
Conveys a positive and professional image of the organization to others.
Provides back-up support to the receptionist.
Minimum Qualifications
HS Diploma or GED Equivalent
1-3 years administrative experience
Proficiency in Microsoft Office Suite, Adobe acrobat reader, and basic PC/Internet skills
Minimum typing speed of 50 wpm
Apply with Google
Apply with Linkedin
Apply with Indeed