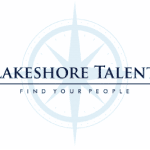 Lakeshore Talent
Lakeshore Talent is seeking qualified candidates for a QA Technician position in the Centennial, Colorado area. As a QA Technician you will be responsible for approval and/or rejection of final labeled products through product record review and inspections. Qualified candidates will have 1-3 years of Quality Control experience.
This role will be a 4-6 week contract position working in office, Monday through Friday 8:00 AM -5:00 PM, or working 10 hour days 4 days per week. Pay for this position is $18.70 per hour with parking included.

Description:
Perform visual and gauge-based inspection of the final labeled product.

Identify errors and required corrections for release of final product.

Review final labeling documentation and labels.

Review relevant production sessions and record outputs to ensure all products meet specifications utilizing pre-approved sampling plans.

Make quality decisions for products based on requirements outlined in applicable procedures.

Create certificates of conformance.

Move approved products to the Distribution department.

Adhere to and promote proper practices and techniques which are consistent with current operating procedures, training requirements, safety procedures, and company policies.

Communication

Professionally interact and communicate with internal and external customers / vendors and process stakeholders.

Provide disposition instructions for in-process tissues and finished products per applicable procedures.

Coordinates record corrections and elevates to Supervisor as necessary.
Requirements:
1-3 years QA experience

2 year's work experience in a regulated industry in lieu of of QA experience

High school diploma

Ability to pass a pre employment drug screen
Preferred Qualifications:
Bachelor's degree in a science related field
Apply with Google
Apply with Linkedin
Apply with Indeed