Real Estate Agent for Illinois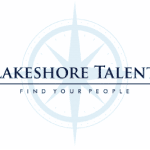 Lakeshore Talent
Lakeshore Talent is seeking Residential Real Estate Agents currently licensed in either Illinois or Colorado for direct hire openings. We are proud to partner with a company that is changing the world of residential real estate through a unique program for homeowners.
Responsibilities:
As an Agent, you will work leads delivered straight to you, working within your geographic area.
· Pursue and follow-up on leads. Manage and document your pipeline.
· Build relationships with clients through the proprietary lead capture and distribution system.
· Deliver exceptional service – achieve your clients' objectives.
· Learn, grow, make money, and have more fun doing real estate!
#talent
Apply with Google
Apply with Linkedin
Apply with Indeed