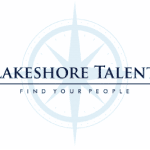 Lakeshore Talent
Lakeshore Talent is partnering with a company in the oil and gas industry to fill a Receptionist role for their corporate office in downtown Denver. This will be starting as a contract position for 2 months with a strong potential to go longer or be contract to hire. This individual must be efficient and excellent at multi-tasking. The ideal candidate is highly self-motivated, personable and capable of managing their workload and prioritizing tasks in a fast-paced environment.
Hours: Monday-Thursday: 7am–4:30pm, Fridays: 8am-12pm
Pay: $17.50-$20/hr.
Job Duties include but are not limited to:
Forwarding and unforwarding the front desk phone. Checking voicemail and taking messages.

Managing multiple phone lines by answering, screening and forwarding incoming phone calls. Taking messages when necessary.

Welcoming and greeting visitors as they are received at the front desk

Direct visitors to the appropriate person and office.

Ensure reception area and main conference rooms are kept tidy and presentable.

Provide basic and accurate information in-person and via phone/email.

Receive daily deliveries.

Maintain office security by following safety procedures and controlling access via the reception desk (issue visitor badges, check in visitors)

Ordering and maintaining of inventory of supplies for front desk and main conference room areas.

Update calendars and schedule meetings.

Process the daily deposit for the company.

Enter maintenance items for the building Facilities department into Building Engines.

Schedule use of the buildings conference rooms through Building Engines, as requested.

Collect, scan and email requests from employees for use of the gym and bike facilities.

Assist with various projects from a multitude of departments upon request.

Assist with maintaining the building access system.
Requirements
Proven work experience as Receptionist, Front Office Representative or similar role

Proficiency in Microsoft Office with expertise in Outlook.

Hands-on experience with office equipment (ie. Fax machines, printers, copiers)

Professional attitude and appearance

Ability to analyze and review operating practices to improve efficiency

Solid written, verbal, and interpersonal communication skills

Excellent organizational skills

Detail oriented and comfortable working in a fast-paced environment

Multitasking and time management skills, with the ability to prioritize tasks

Positive customer service attitude

Superior organizational skills and dedication to completing projects in a timely manner

High school degree; additional certification in Office Management a plus

1+ years of administrative experience in Oil & Gas preferred
Qualified applicants, please send resumes as an attachment to denverjobs@lakeshoretalent.com
IND123
Apply with Google
Apply with Linkedin
Apply with Indeed