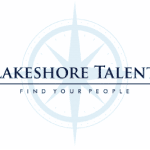 Lakeshore Talent
Lakeshore Talent is partnering with a growing energy solutions company with a focus on sustainability in their search for a contract Recruiter! This position will be remote to start but candidates may occasionally need to go into the office in Boulder, CO.
This will be starting as a 5-6 month contract role paying $40-$45/hr.
?Job description: The contract recruiter role will focus on recruiting software engineers, project managers, solution architect roles along with other technical positions. This person needs to have experience working with software companies and recruiting for these specific positions. This individual will be recruiting for both FTE and contractors in the U.S. and Canada.
Manage the full-cycle high volume recruitment process – sourcing, screening, interviewing, onboarding
Meet with hiring managers to asses their hiring needs
Review resumes, conduct phone screens, and schedule qualified candidates to meet with hiring managers
Follow up on referrals
Focus on diversity hires, and reach out to the company's affinity partners
Timely follow up with candidates, ensuring that candidates are communicated with ongoingly and provided a positive experience
Negotiate offers with candidates
Utilizes the ATM system Jobvite
Requirements:
3+ years of full cycle recruiting including experience working in-house for software/tech companies placing the following roles: Software Engineers, Project Managers, Solutions Architects, and other technical roles.
Bachelor's degree preferred
Proven ability to work in a fast-paced environment
Excellent documentation and communication skills
Apply with Google
Apply with Linkedin
Apply with Indeed