Regional Sales Manager – West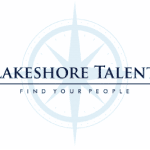 Lakeshore Talent
Lakeshore Talent is currently seeking a Western Regional Sales Manager for one of their clients, based out of Tuscaloosa, AL. This territory covers Texas up to North Dakota and Washington down to California. This position is remote but will require 50-75% travel in your territory, so all qualified candidates MUST live in or near their territory, preferably near Dallas or Houston. This is a direct hire position and pays $125K for the first on-ramping year and is a commission structure going forward.
Background check and drug screen is required upon hire.
Job Description:
The Regional Sales Manager is an outside sales position within one of six regions across the US (West). This is a commission compensated position, with an established book of business that ensures a base draw each year. The base draw is between $100K and 150K generated from existing revenue per region, with a minimum base draw of $125,000 for year one. Commissions are earned via securing NEW distributor members, growing Strategic Brands sales, and selling licenses to distributor members that helps facilitate their growth via enhanced business practices. Via these three revenue pillars, a Regional Sales Manager has the opportunity to make additional commissions creating the potential for a total compensation package of $500,000 for each fiscal year (max annual compensation). Additionally, the company will cover all budgeted travel & entertainment expenses for position and provides a robust benefit package as well.
Job Responsibilities:
Identify and recruit potential distributor targets. Present the benefits of the company leading to full member status within the company distributor association.

Expand the sales of the company's strategic brands within the commercial markets.

Secure additional participation in our technologies by selling licenses to new and existing members within assigned territory.

Work with Internal Business Development to team to maintain and enhance an ongoing relationship with the assigned Distributor Members.

Work with distributor sales representatives at targeted end users to secure additional strategic brand sales.

Expand strategic brand sales within the customer base.

Develop quarterly business plan to ensure annual targets and expectations will be achieved.

Maintains a strong working product knowledge, current product literature, and selling skills.

Attends sales meetings, seminars, and other designated meetings, and works with vendor representatives.

Recommend product simplification / consolidation to eliminate unprofitable items from sales line.

Document all communication with Distributor Members, Preferred Suppliers or Strategic Account Customers in the CRM tool.

Other duties as assigned.
Qualifications:
Bachelor's Degree from an accredited college or university, preferably with a concentration in marketing, business administration, or professional selling.

OR a combination of education and sales experience in lieu of a bachelor's degree.

Must have a minimum of five years sales experience, preferably in distribution sales

Great relationship builder

Proactive sales approach

Excellent organizational skills
Apply with Google
Apply with Linkedin
Apply with Indeed