Registered Nurse – Operating Room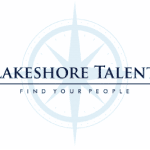 Lakeshore Talent
Lakeshore Talent is partnered with a large and well known healthcare organization in their search for Registered Nurses to support the Operating Rooms of a hospital in Lakewood, CO. These nurses will circulate all specialties except cardiac. This is a direct hire position where hired candidates would immediately start their assignment as a permanent member of the staff. Qualified applicants may be eligible for a sign-on bonus of up to $20,000!
Pay: $30-$44/hour
Schedule: There are multiple shifts/schedules available including:
Full time day shifts (40 hours/week)
Full time night shifts (40 hours/week)
Part time day shifts (24 hours/week)
Part time night shifts (24 hours/week)
Call Requirements: Approximately 4 call shifts in a 6 week schedule block. Typically no weekend call shifts unless covering for team members.

JOB DESCRIPTION: RNs will assume responsibility and accountability for facilitating, communicating, and collaborating with the healthcare team and the patient/family to identify and meet the physical, emotional, and spiritual needs of the patient. RNs will promote the health, well-being, and safety of the patient. Their duties may include:
Assessing patient health problems
Administering nursing care
Implementing physicians' orders, performing treatments, starting IVs, and administering medications
Reviewing and maintaining vital medical records
Documentation and interpretation of patient information
Implementing nurse care plans
Advising patients on health maintenance and providing guidance about preventative services (health screenings, medications, etc.)
Maintain a safe, hygienic working environment
JOB REQUIREMENTS:
RN License required; Current state nursing licenses or RN license from a participating state in the National Licensure Compact
RNs working in Colorado under a multi-state license must obtain their CO RN license within 30 days of establishing residency, i.e., drivers license, register to vote, etc. Compact to Compact. Upon issuance of a new multistate license, the form license is inactivated. For more information, visit Colorado Board of Nursing – Compact Licensure
Nursing Diploma or Associate Degree in Nursing required (BSN preferred)
BLS from the American Heart Association required
Physical requirements – Exert up to 50lbs of force occasionally, and/or up to 20lbs frequently, and/or up to 10lbs constantly)
BENEFITS:
401K (included matching when eligible)
Health insurance (with options including coverage for eligible dependents)
Dental insurance (with options including coverage for eligible dependents)
Vision insurance (with options including coverage for eligible dependents)
Life insurance (with spouse & dependent coverage options)
Daycare
Medical flexible spending account options
Voluntary benefits (hospital indemnity coverage, critical illness, accident, permanent life insurance, and Norton LifeLock)
Leaves of absence, short term disability, and long term disability
PTO & sick pay
Shift differentials
Employee Wellness Resources
Employee assistant programs
Tuition Reimbursement
Qualified applicants, please send a copy of your resume as an attachment to jobs@lakeshoretalent.com
JOB ID 44807
IND123

Apply with Google
Apply with Linkedin
Apply with Indeed