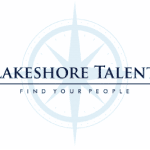 Lakeshore Talent
Lakeshore Talent is currently seeking qualified candidates for an Accountant position with a biomedical science company located in Boulder, CO. This position pays $27.00 – $35.00/hour and is remote. Selected candidates must be able to pass a background check and provide proof of COVID-19 Vaccination.
POSITION DESCRIPTION:
Prepare balance sheets, profit, and loss statements, and other financial reports. Analyze trends, costs, revenues, financial commitments, and obligations incurred to predict future revenues and expenses. Report organization's finances to management and offer suggestions about resource utilization, tax strategies, and assumptions underlying budget forecasts.
JOB DUTIES:
Prepare asset, liability, and capital account entries by compiling and analyzing account information

Document financial transactions by entering account information

Recommend financial actions by analyzing accounting options

Summarize current financial status by collecting information; preparing balance sheet, profit and loss statement, and other reports

Substantiate financial transactions by auditing documents

Maintain accounting controls by preparing and recommending policies and procedures

Guide accounting clerical staff by coordinating activities and answering questions

Reconcile financial discrepancies by collecting and analyzing account information

Secure financial information by completing database backups
Verify, allocate, post, and reconcile transactions

Produce error-free accounting reports and present their results

Analyze financial information and summarize financial status

Provide technical support and advice on management

Review and recommend modifications to accounting systems and generally accepted accounting procedures

Participate in financial standards setting and in forecast process

Provide input into department's goal setting process

Prepare financial statements and produce budget according to schedule

Direct internal and external audits to ensure compliance

Support month-end and year-end close process
REQUIREMENTS:
Thorough knowledge of basic accounting procedures and principles

Enterprise resource planning (ERP) experience is required.

Knowledge of D365 System, Microsoft Dynamic Finance and Operations Module- preferred

Experience with creating financial statements

Experience with general ledger functions and the month-end/year-end close process

Excellent accounting software user and administration skills

Accuracy and attention to detail

Bachelor's Degree in appropriate field of study preferred or equivalent work experience of 2 – 5 years

3 – 5 years debit/credit experience – preferred
Apply with Google
Apply with Linkedin
Apply with Indeed