Remote Contract Recruiter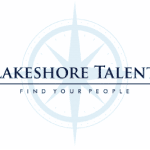 Lakeshore Talent
Lakeshore Talent is looking for qualified candidates for a Recruiter position at a large mining company located in Denver, CO. This is starting as a 6-month contract. This position is starting off remote.
Pay is $40-$55/hour.

Job Summary:
A Talent Acquisition Representative on our team is focused on recruitment within the Americas region. This work includes full cycle recruitment; including intake meetings with managers, posting positions, sourcing, interviewing, extending offers, background checks, and coordination with the onboarding team. This role will build relationships with hiring managers, HR business partners, global mobility, site HR, and candidates. A successful Talent Acquisition Representative is a brand ambassador representing our values while championing our commitment to inclusion and diversity.
Your role will consist of
Establish a recruiting strategy with the hiring manager for filling open requisitions, including sourcing, prescreening, interviewing, selecting, and reference checking candidates.
Communicate the Company's employee value proposition to all candidates
Create a world-class experience for all candidates from first point of contact and ongoing.
Work to fill all vacancies in a timely, cost-efficient manner with the most qualified candidates.
Responsible for sourcing candidates through passive sourcing methods, networking, internet postings, employee referrals, and at times, 3rd party recruiters.
Recruits qualified candidates through established attraction strategies and executing defined recruitment process to fill vacant positions in a timely and efficient manner.
Review and evaluate resumes to select appropriate slate of candidates for interviews ensuring that a diverse candidate pool has been screened and presented to the manager.
Provide feedback and recommendations to hiring managers regarding candidates strengths and development needs.
Develop and recommend salary analysis for offers, in alignment with compensation guidelines. Extend competitive offer to candidate by explaining the total compensation package.
Act as liaison between search firms and hiring managers and manage relationships with third-party recruitment firms and vendors.
Maintain responsibility for entry, maintenance, and integrity of data in ATS and producing ad hoc recruiting reports.
Participate on process development and process improvement teams and work proactively to expand our recruiting sources and strategies
The above duties and responsibilities are representative of the nature and level of work assigned and are not necessarily all-inclusive.
Your Training, skills, & experience checklist
Bachelor's degree in Business, Human Resources, or equivalent years of experience.
Minimum 6+ years of recruiting related experience
Strong proficiency in Microsoft Office (Outlook, Word, PowerPoint, Excel)
Proficiency in an ATS (preferably Success Factors Recruiting)
Optimize video hiring platform; Montage/Modern Hire.
Strong proficiency using Textio and augmented writing tools.
Demonstrated resourcefulness with the ability to anticipate needs and take initiative
Excellent interpersonal skills, with ability to present facts and recommendations effectively in oral and written form.
Ability to establish and maintain effective relationships with management and candidates at all organizational levels, as well as external vendors and partners.
Ability to handle various tasks simultaneously in a fast paced, dynamic environment.
Ability to efficiently and optimally evaluate and prioritize tasks independently.
Ability to maintain confidentiality.
Knowledge of the principles and practices of employment administration.
Demonstrated cultural awareness and global mindset
Apply with Google
Apply with Linkedin
Apply with Indeed