Remote Nonprofit Program Assistant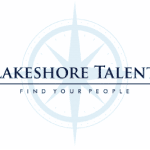 Lakeshore Talent
Lakeshore Talent is seeking qualified applicants for a Program Assistant position at a nonprofit located in Denver, CO. This is an 8-12 week contract position with potential for long-term employment that pays $17.00/hr. This is working fully remote but candidates must live in the Denver, CO area.
Overview
The Program Assistant is responsible for identifying, researching, documenting, and resolving the appropriate level of support tasks while demonstrating a customer-focused philosophy. This position may work directly with people accepting services and/or support the work of the care management team. They will adhere to all performance, quality, customer service, and coordination standards as assigned
by the department management team.
Essential Duties
Completes activities in prescribed database systems including assigning incident reports, processing/tracking referrals, attaching documents, updating case statuses, care manager reassignments, updating start/end dates for people supported, and demographic updates to each case record as needed
Provides timely follow-up on all related duties with CMs, supervisors, managers, people accepting services, families, and provider agencies as necessary
Conveys a positive and professional image of the organization to others
Provides back-up support to the RMHS receptionist
Performs other duties as assigned
Knowledge, Skills and Abilities
Ability to effectively communicate both orally and in writing
Ability to problem-solve and think critically when issues arise
Ability to maintain strict confidentiality and adherence to HIPAA laws and other regulations
Ability to effectively prioritize multiple responsibilities and projects independently
Ability to be a positive team player, adapt to changes, and stay organized
Minimum Qualifications
HS Diploma or GED Equivalent
1-3 years administrative experience
Proficiency in Microsoft Office Suite, Adobe acrobat reader, and basic PC/Internet skills
Minimum typing speed of 50 wpm
Apply with Google
Apply with Linkedin
Apply with Indeed