Remote Nonprofit Service Coordinator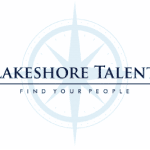 Lakeshore Talent
Lakeshore Talent is currently seeking remote Service Coordinators for one of their clients, a nonprofit organization based in Denver, CO. These are completely remote positions that do not require driving; however, candidates must live in Colorado to be considered. These positions pay $20.31/hour. 
Background Check and proof of COVID Vaccination required upon hire.
Job Description:
The Service Coordinator provides support to case managers and stakeholders in the community by completing an array of tasks. This position has the knowledge and tools to answer questions and solve problems for stakeholders. This position completes required administrative tasks and specific assigned case management tasks to support case managers. This role completes support by identifying, researching, documenting, and resolving the appropriate level of support tasks that are brought up on a day-to-day basis. The support this position provides is imperative to ensure case managers and stakeholders have the information needed for a continuation of services.
Essential Duties
Assists case managers by gathering/tracking/entering documentation in various data systems.

Answers live phone calls in the prescribed phone system. Provides answers to stakeholders within prescribed tasks by looking up information in state operated database systems.

Helps ensure callers are heard and directed to the right place to ensure their concerns or problems are resolved.

Maintains a professional, customer-service focus when working with internal and external stakeholders

Sends emails to follow up on requests for documentation.

Communicates with case managers on tasks that need to be completed or requests that have been submitted.

Completes activities in prescribed database systems by attaching documents, updating statuses, care manager reassignments, updating start/end dates for people supported, and demographic updates to each case record as needed in all systems.

Reviews submitted documents, as assigned, and brings critical information to the attention of the case manager.

Assists the case manager with monitoring activities related to services and supports.

Enters log notes into the internal data system or the state-operated system and documents case management activities as it relates to each task.

Provides timely, person-centered follow-up on all related duties with case managers, supervisors, managers, people accepting services, families, and provider agencies as necessary.

Maintains accurate and up-to-date tracking for work completed.

Assists with the eligibility process by proactively sending/tracking and following up as needed with County Departments of Human Services.

Responsible for accurate and timely completion of all forms, reports, and documentation of case management activities.

Assists with case management projects and other duties as assigned by the supervisor. Knowledge, Skills and Abilities

Demonstrates support for the mission, vision, and values

Basic skill in computer software programs including databases and on-line applications

Ability to analyze information and use sound judgment, problem solve, and use critical thinking skills when making recommendations or solving problems

Excellent written and verbal communication skills with good interpersonal skills. 

Ability to obtain training on required case management functions as directed by HCPF

Strong organizational and time management skills

Ability to maintain strict HIPPA confidentiality guidelines

Ability to effectively manage multiple priorities and projects

Ability to function as a team player and work cross departmentally

Actively communicate with coordinators and care managers and provider agencies

Attends staff, team and department meetings

Develops and maintains records, plans and reports

Maintains prompt and regular attendance

Ability to be on live phones at different times during the day and week

Performs related work as assigned
Minimum Qualifications
A bachelor's degree; or

Five (5) years of relevant experience in the field of LTSS
Apply with Google
Apply with Linkedin
Apply with Indeed