Remote Sales Compensation Program Lead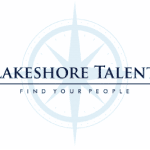 Lakeshore Talent
Lakeshore Talent is currently seeking a Sales Compensation Program Lead for one of their clients, a large Denver-based company. This is a remote, direct hire position and pays $87K-90K (depending on experience).
Must have experience working with large companies and large scale initiatives
Remote from anywhere in the US except for the following where the company does not do business: Alaska, DC, Hawaii, Idaho, Kentucky, Montana, Nevada, North Dakota, Oklahoma, Puerto Rico, Rhode Island, Vermont, and Wyoming.
Job Description:
We are seeking a Sales Compensation Program Lead responsible for supporting the compensation needs of the Global Sales team through administrative, analytical, and consultative services. We are looking for candidates who have the aptitude to understand our complex data and be detailed and accurate from start to finish in designing, administering, and measuring the Sales Compensation Program. The incumbent will proactively partner with HR Business Partners, Corporate Compensation, Recruiting, Finance teams along with Business leadership to ensure we're providing the best employee experience possible to the Sales Compensation Plan participants.
Responsibilities:
Sales Compensation Program Design and Consulting
Assist in designing Sales Compensation Plans that align with the evolving needs of the business

Assist with target setting and further refine the target setting methodology

Communicate Sales Compensation Design changes to the business leaders

Model different sales compensation structures to determine optimal pay for performance outcomes

Research difference sales compensation trends and best practices and create briefing documents and recommendations
Sales Compensation Program Administration
Ensure accurate and timely distribution of sales compensation documents

Support Sales and Finance orgs to resolve Incentive Compensation business inquires

Work on process improvement projects across broader Incentive Compensation Team

Conduct training sessions to educate the company's sales teams on applicable compensation plans and components

Manage and maintain the sales compensation database

Oversee adjustments and amendments in compensation plans
Sales Compensation Program Insight Generation
Participate in Sales Compensation benchmarking studies

Analyze sales teams performances to help drive business decisions

Analyze the return on investment by calculating and forecasting the Compensation Cost of Sales
Qualifications:
Minimum of 6 years of experience in Human Resources, Compensation Management, or Consulting with an in-depth knowledge of core compensation terminology and best practices

Proficiency in Excel, familiarity with PowerBI, familiarity with Salesforce.com

Solid experience in compensation or consulting with an in-depth knowledge of core compensation terminology and best practices

Analytical and quantitative skills and a track record for planning, doing and auditing work.

Highly detail driven with emphasis on accuracy, coupled with the ability to see the broader picture

Problem solving, communication, and presentation skills.

Well organized and confident to work independently but will be a strong team player

Bachelor's degree with emphasis in Finance, Accounting, Economics, and/or Business or equivalent experience
Apply with Google
Apply with Linkedin
Apply with Indeed