Revenue Operations Manager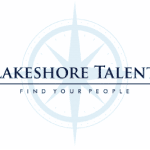 Lakeshore Talent
Lakeshore Talent is seeking qualified candidates for a Revenue Operations Manager. This will be working remotely but candidates must be based in either Denver or San Francisco areas. Qualified candidates must be Salesforce experts with experience in Salesforce admin work such as setup, building, scaling, maintaining, etc. Candidate must also be familiar with go-to-market systems.
OVERVIEW: The (Sr.) Revenue Operations Manager will help scale the effectiveness of revenue generating teams with Employer Experience. Reporting to the VP of Revenue Operations, this person will work closely with both their RevOps counterparts and senior leadership across Sales, Client Services, Employer Marketing, Partnerships, and Employer Solutions. The ideal candidate has a passion for driving efficiency through automation and reporting, with an understanding for how impactful data can be in determining the right strategy and how important seamless operations are to executing on that strategy. This individual is data-driven, detail-oriented, business-minded, and intellectually curious.
RESPONSIBILITIES:
Collaborate with senior leadership on how to improve our go-to-market effectiveness while managing the systems essential to go-to-market productivity
Build reports, dashboards, and data-driven analyses for leadership to determine and influence key initiatives for their teams
Partner with our cross-functional teams to review operational procedures, identify inefficiencies and design, develop and configure customizable and scalable processes and solutions
Curate, configure, and manage the technology stack used by our Employer Experience team members to maximize collaboration and productivity
Work directly with Salesforce administrators and business systems analysts to submit and complete requests and drive system enhancements on behalf of our client-facing teams
Partner with Sales Enablement to provide comprehensive training for newly deployed technology and to drive further adoption of existing technology
QUALIFICATIONS
5+ years of total work experience in an analytical role (Strategy, Finance, Analytics, Sales Operations, Revenue Operations, Business Operations, Management Consulting), with a minimum of 2 years of hands on go-to-market systems management experience
Bachelor's Degree in technical or business discipline; MBA or other graduate degree preferred
Expert level Salesforce user including experience creating dashboards and reporting
Have worked in a business to business company
Proven expertise with best-in-class go-to-market systems and tools (e.g. SFDC, Clari, Looker, Outreach, Gong, Zendesk, Databook): Salesforce power user with the ability to create complex dashboards and reports, calculated fields, formulas, process builders, and workflows
Demonstrated success in a fast-paced, innovative, and entrepreneurial environment
Pay for the position is $130,000-$180,000 and largely based on experience.
Apply with Google
Apply with Linkedin
Apply with Indeed