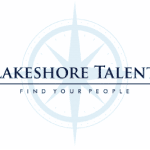 Lakeshore Talent
Lakeshore Talent is seeking qualified applicants for a Sales Manager position with a reputable company in the travel industry. This is a Direct Hire position with competitive salary, commission, and benefits.
SALARY & COMMISSION: $80,000-$90,000 base salary, earning additional uncapped commission with on-target earnings ranging from $120,000-$150,000 on average.
SUMMARY & OVERVIEW: The role of the Sales Manager is to support, coach, and develop the Account Managers to enable them to achieve and exceed their goals, maintain, and expand their book of business, and provide superior service to their clients. They will perform regular 1x1s with direct reports, lead daily huddles, keep track of KPIs, and hold their team accountable to those KPIs. They will also align with other leaders and departments to assist with operational and process related projects and changes.
DUTIES & RESPONSIBILITIES:
Work directly with the Account Managers, providing coaching and support, focusing on their inputs

Track KPIs of the team daily to identify areas of improvement for each AM

Collaborate with AMs on areas of opportunity to win more business

Create and help implement programmatic sales strategies with AMs to grow accounts

Help leadership with rolling out new initiatives, explaining the "why" and ensuring the team is on board

Assisting team members with unique issues and questions

Assist in training and ramping new hires

Help collect and share best practices by educating account managers about our clients

Run daily stand ups and other team meetings

Join high level calls with key clients

Helping to solve granular client-related issues, trouble shooting and offering solutions

Identify process bottlenecks & system redundancies and communicate these with leadership

Provide insight to product, project, and operations managers as they work on new initiatives that have an impact on Account Managers

Attend other cross-team meetings to ensure alignment

Reinforce standardization of the process with the team

Point of escalation for both clients as well as pursuing growth opportunities

Oversees staffing needs and hiring for their team

Conduct performance evaluations that are timely and constructive

Evaluates workload and assigns new clients to their team appropriately

Minimal travel to industry events and some client visits.
SKILLS & QUALIFICATIONS:
Bachelor's Degree or Associate Degree with 3 years of relevant professional experience.

1-3 years of sales management experience, preferably in B2B sales.

Significant experience with Salesforce or similar CRM.

Ability to empower/influence others, foster teamwork, manage/review performance, and establish focus and accountability.
PERKS & BENEFITS:
Unlimited vacation, paid sick leave, paid holidays

Medical, dental, vision, supplemental insurance, 401k plan, and life Insurance

Employee Assistance Program

Discounted hotel rates

Regular team-building events and outings

Craft brews and ciders on tap

Arcade games, golf simulator, on-site gym, and more collaborative workspaces with adjustable sit-stand desks

Breathtaking views of the Rocky Mountains and Downtown Denver
Job ID: 42996
Apply with Google
Apply with Linkedin
Apply with Indeed