Security Guard/ K9 Handler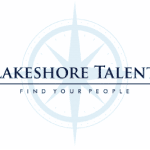 Lakeshore Talent
Lakeshore Talent is seeking a Security Guard/K9 Handler for an immediate opening to support a healthcare network in Santa Barbara, CA. This position is a Direct Hire opportunity and includes the opportunity for full benefits.
Pay: $30-35/hr, depending on experience
Location: Santa Barbara, CA
POSITION SUMMARY:
The K-9 Handler/Security Officer is a specialty position requiring the ability to combine security and safety knowledge with the handling of a highly trained canine to accomplish the security mission for the hospital. The position is highly visible with officer and canine to establish a deterrent to criminal activity and anti-social behavior of person(s) while on the hospital premises. The K-9 Handler/Security Officer must be able to handle his assigned canine in all circumstances and use the position not only as a deterrent but also as a positive role in fostering good community relations. The K-9 Handler/Security Officer will assume the lead person on the day and evening shifts in the absence of the Senior Security Officer and Security Manager. The K-9 Handler/Security Officer will also be responsible for the performance of all major duties of a regular Security Officer.
WHAT YOU BRING:
A high school qualification or equivalent
Private Proprietary Security Officer license
Valid California Driver License
Heartsaver CPR AED
Physical strength and fitness
Prior experience as a Security Guard, preferred
Strong attention to detail and ability to write detailed factual reports
Because this position is in a healthcare setting, immunization records must be up-to-date (MMR, Varicella, Tdap, Flu, Covid-19)
JOB ID: 46943
Apply with Google
Apply with Linkedin
Apply with Indeed