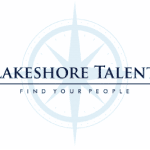 Lakeshore Talent
Lakeshore Talent is currently seeking a Senior Accountant for one of their clients, a large, well-known company based in downtown Denver, CO. This is an in-office, direct hire position and pays $80,990-90,000/year (depending on experience).
**Background check and drug screen required upon hire as well as proof of covid vaccination.
Job Summary:
We are seeking a Senior Accountant responsible for mid-level accounting activities within the company for multiple entities, specifically for Treasury entities. We look for ambitious, forward thinking, open-minded and well-rounded individuals to join our global team. Responsibilities include booking journal entries, reconciling accounts, understanding, and balancing intercompany activity between entities, assisting in closing ledgers, forecasting, budgeting, and financial reporting (monthly, statutory, and government).
Responsibilities:
Responsible for the daily accounting activities of various entities as assigned by the Director of Accounting – specifically Treasury related entities.

Works closely with the Treasury Department and company affiliates.

Support management reporting, including but not limited to the following activities: preparing and entering actual results into Oracle and Hyperion (HFM), creating variance analyses, distributing financial results on a monthly, quarterly and annual basis, and reconciling Oracle, Kyriba, and HFM data.

Preparation of monthly expense, balance sheet, and cashflow forecasts and annual budgets for various reporting entities. Variance analysis to budget, forecast and prior year for entities, including but not limited to headcount, balance sheet, and expense accounts.

Process journal entries including preparation, recording, and collection of supporting documentation in compliance with the company's Mandate for Fundamental Financial Controls and existing SOX Matrixes. Journals may include debt transactions, deferred financing costs, foreign exchange, cash, and intercompany transactions.

Reconciles all balance sheet accounts for assigned reporting entities. Collects supporting documentation in compliance with company controls and submits to the Manager for review and approval. Resolves reconciling items within a reasonable timeframe and prepares data for balance sheet review processes.

May be assigned tasks, including but not limited to, the preparation of complex calculations such as debt refinancing, liquidation and merger accounting, and derivative and hedging activity.

Ensures compliance with the company's Mandate for Fundamental Financial Controls and SOX matrixes. Identifies and recommends controls changes. Participates in and supports testing and audit activities.

Supports external audits by facilitating the provision of data to external auditors and responding to inquiries in a timely and professional manner.

Identifies continuous improvement opportunities for processes and procedures within the company's Corporate Accounting (content, accuracy, timeliness, formats, controls, automation, etc.).

Participate in special projects as directed by the Director of Corporate Accounting- may include preparation of insurance questionnaires, tax department requests, preparation of government reporting, and statutory filings.
Qualifications:
BS in Accounting or Finance.

5+ years of specific experience (Treasury experience a plus).

Solid understanding of accounting and GAAP reporting a must.

Experience in large publicly owned corporation a plus.

Exceptional attention to detail and accuracy.

Strong team player that proactively can step in to support other team members as needed and share knowledge to allow cross training of all functions and builds collaborative relationships.

Demonstrates problem solving skills and understanding of appropriate escalation points.

Works well under pressure, effectively handles conflict and demonstrates flexibility in work style to accommodate changing priorities and fixed deadlines. Good at multitasking.

Strong communication skills, written and verbal.

Takes responsibility for personal development.

Self-motivated, capable of seeking quality solutions and continuously focusing on process improvements, while keeping the needs of the business in the forefront.

Knowledge of basic SOX controls and auditing processes and is committed to the importance of accounting standards and controls.

Good understanding of Oracle (or similar) financial modules and Hyperion (or similar) software.

Experience manipulating large volumes of data in Excel and using complex formulas, pivot tables and macros.

Excited to work in office with great teammates

Must be legally authorized to work in the United States without company sponsorship
Apply with Google
Apply with Linkedin
Apply with Indeed