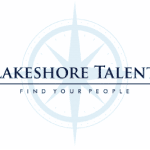 Lakeshore Talent
Lakeshore Talent is partnered with a well known Hospital in Denver, CO to fill an internal position for a Senior Accountant. This will be starting as a contract position with potential for contract to hire. Pay for the position is $35-$37/hr.
This position is to fill a Senior Accountant managing projects, fixed assets, month end closing, balance sheet reconciliation, and other activities.
Shift: Monday – Friday
Hours: 9:00 am – 5:30 pm
Responsibilities:
Organize and validate accounting information and prepare reports for select funding sources.
Support all general ledger accounting operations, including review of all monthly general ledger reconciliations of all cash accounts and balance sheet accounts, approval of all joint entries, and review of accounts payable reports to ensure expense are coded to the correct general ledger account.
Review accounts payable reports to ensure expenses are coded to the correct general ledger account.
Assist in collecting and preparing information for the annual financial review. This includes preparing schedules as requested and answering all questions posed by auditors.
Work with the finance team to provide monthly financial analysis, including revenue and expense variance analysis.
Records and classifies Medicaid, state revenue, and cash receipts to the general ledger.
Provides guidance to payroll clerk and assists as needed with payroll. Reviews and adjusts recurring journal entries.
Supports the month-end closing of accounts for Accounts Payable (A/P), Accounts Receivable (A/R) and General Ledger (GL) input purposes.
Runs month-end reports for select programs, (G/L, A/R, A/P) and compares subsidiary ledgers to GL accounts.
Prepares final financial statements for select programs.
Assists with annual audit.
Prepares and updates projected financial statements and other schedules for select programs as needed.
Required Skills
Proficiency using excel / advance excel (pivot, power query, pivot / query)
Project management experience
Healthcare experience, preferred
Comprehensive knowledge of accounting principles, concepts and practices.
Knowledge of finance, general ledger accounting, accounts payable and receivables, budgeting and cost control principals
Knowledge of accounting software including patient accounting software, and automated financial and accounting reporting systems
Knowledge of payroll tax laws, software and reporting
Strong analytical and problem-solving skills
Qualifications
3-6 years of Accounting experience required
Bachelor's Degree in Accounting required
Master's Degree in Accounting, preferred
Proficiency in Microsoft Excel using excel / advance excel (pivot, power query, pivot / query)
Because this position is in a healthcare setting, all immunizations must be up to date (MMR, Varicella, Tdap, seasonal flu, and Covid-19).
JOB ID 46597

Apply with Google
Apply with Linkedin
Apply with Indeed