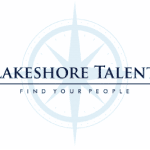 Lakeshore Talent
Lakeshore Talent is partnering with a local nonprofit based in Aurora, CO to fill an opening for a Senior Accountant. This position will be starting remotely but then will be based out of their office when restrictions are lifted. This will be starting as a contract position with potential for contract to hire. Pay for the position is $25-$30/hr.
This position is responsible for maintaining accounting principles, practices and procedures as they pertain to contracts. In conjunction with the Controller and other financial staff, devise and implement general accounting systems and procedures. Prepare and analyze financial statements and reports, journal entries, and account reconciliation to ensure the ongoing accuracy of accounting records.
Essential Duties
Organize and validate accounting information and prepare reports for select funding sources.

Support all general ledger accounting operations, including review of all monthly general ledger reconciliations of all cash accounts and balance sheet accounts, approval of all joint entries, and review of accounts payable reports to ensure expense are coded to the correct general ledger account.

Review accounts payable reports to ensure expenses are coded to the correct general ledger account.

Assist in collecting and preparing information for the annual financial review. This includes preparing schedules as requested and answering all questions posed by auditors.

Work with the finance team to provide monthly financial analysis, including revenue and expense variance analysis.

Records and classifies Medicaid, state revenue, and cash receipts to the general ledger.
Provides guidance to payroll clerk and assists as needed with payroll. Reviews and adjusts recurring journal entries.

Supports the month-end closing of accounts for Accounts Payable (A/P), Accounts Receivable (A/R) and General Ledger (GL) input purposes.

Runs month-end reports for select programs, (G/L, A/R, A/P) and compares subsidiary ledgers to GL accounts.

Prepares final financial statements for select programs.

Assists with annual audit.

Prepares and updates projected financial statements and other schedules for select programs as needed.
Required Skills
Comprehensive knowledge of accounting principles, concepts and practices.
Knowledge of finance, general ledger accounting, accounts payable and receivables, budgeting and cost control principals

Knowledge of accounting software including patient accounting software, and automated financial and accounting reporting systems

Knowledge of Microsoft Office with advanced proficiency in Excel, proficient in Outlook, Word and PowerPoint

Knowledge of payroll tax laws, software and reporting

Strong analytical and problem-solving skills
Minimum Qualifications
Bachelors degree in accounting or finance.

Five years accounting experience

Two years of experience in a supervisory role
Preferred Qualifications
CPA preferred but not required

Experience with Medicaid and insurance industry programs

Experience with accounting and reporting for governmental grants and contracts

Non-profit accounting experience preferred
Apply with Google
Apply with Linkedin
Apply with Indeed