Senior Compensation Analyst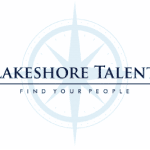 Lakeshore Talent
Lakeshore is looking for qualified candidates to fill a Sr. Compensation Analyst role at a medical company headquartered in Denver, CO. Pay for this position is $100-$120k. Qualified candidates must be locally based out of either Denver, CO or Sacramento, CA. A Bachelor's degree and 3+ years of Compensation Analyst experience is required.
Job Overview
Responsible for the planning and execution of compensation and financial analyses for use in the development of strategic and day-to-day compensation related business decisions, job evaluations, research, design, communication, implementation and administration of compensation programs, policies and procedures.
Job Duties
Performs job analysis and evaluation, market pricing/competitive pay analysis, and consultation on base pay, incentive/bonus, total cash compensation, and equity programs, and provides Executive Compensation support.

Assists with the development and delivery of training/communications on compensation programs including job families and levels, salary planning, incentive plans, equity plans, and FLSA compliance.

Works with HRIS to align systems with compensation needs in support of overall roadmap.

Assists in developing, organizing and modifying job descriptions and determines appropriate salary grades.

Administers MarketPay online compensation system and maintains survey data and updates as needed.

Analyzes company compensation policies in relation to government wage and hour regulations, prevailing rates for similar jobs in comparable industries or geographic areas, and recommends changes as appropriate to establish and maintain competitive rates.

Recommends special compensation programs or incentive systems for all employees or for specific groups to support the organization's objectives.

Guides and educates recruiting staff and supervisors on compensation policies and philosophy including internal and external salary offers, promotions, demotions, and equity adjustments.

Identifies and recommends key salary surveys and compensation evaluation tools and participates in and reviews salary surveys on behalf of the organization.

Assists with testing of systems, conversion of data onto HRIS, and implementation of new systems and link-ups with other systems and locations.
Requirements
Bachelor's degree in Business, Human Resources, or a related field, required.

Minimum of 3 years of experience in compensation, preferred.

Minimum of one year of experience HRIS analysis, preferred.

Must be computer proficient and possess experience with MS Suit to include advanced Excel skills

Basic knowledge of SQL, VB, VBA or other programming language preferred

Must be able to quickly learn specific software and new applications

Must pass drug screen, background check, & provide proof of immunizations as well as a flu shot during flu seasons.

Qualified applicants, please submit resumes to denverjobs@lakeshoretalent.com
Apply with Google
Apply with Linkedin
Apply with Indeed