Senior Embedded Software Engineer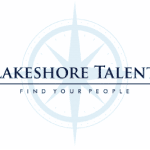 Lakeshore Talent
Lakeshore Talent is currently seeking a Senior Embedded Software Engineer for one of their clients, a large company based in Rochester Hills, MI. This is a in-office, direct hire position and pays $91,200-135,000 (depending on experience) with a 10% bonus.
Background check and drug screen required upon hire.
Job Description:
In this senior position, you will lead the development activities, including hardware design, including requirements gathering, concept development, component selection, schematic design, circuit board layout, product integration testing, and manufacturing readiness preparation. The ability for you to write code as part of the development is highly desirable. You will also act as a technical subject expert for the control board design within the company and to customers. You will have external contact with suppliers to ensure the electric control board meets company requirements and standards. Internal contact with the global engineering team and plant team like Quality Engineer, Process Engineer, Prototype Technician, Buyer, etc. frequently.
Responsibilities:
Implement and simulate digital, analog, and power electronics circuits using modern tools and techniques

Build, troubleshoot, analyze and test digital, analog, and power electronics circuits in a lab setting

Write code to test the controller and enable basic functionality

Understand circuit schematics and electronic component datasheets

Provide input on product design and strategy

Work with manufacturers and internal/external customers to build and refine products

Test the controller and the device as required for the purpose of design confirmation
Qualifications:
4-Year Degree in Electrical Engineering or Software Engineering

10 years of experience in electronic or power electronics product development with PCB fabrication and assembly, particularly focused on BLDC motor controls

PCBA vendor interface experience

Experience with CAE tools including schematic capture, analog/digital simulation, and integrated development environments.

Capability to write software for the controller

Understand electronic principles, control theory, and their applications

Excellent problem-solving skills

Strong verbal and written communication skills

Excellent organizational and interpersonal skills

Travel to supplier facilities and plant and global facilities is required.

Must be legally authorized to work in the United States without company sponsorship.
Preferred
Experience designing controls for BLDC motors

International company experience

Firmware development experience

Experience with CAN/LIN bus communication
Apply with Google
Apply with Linkedin
Apply with Indeed