Senior Manager of Accounting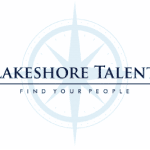 Lakeshore Talent
Lakeshore Talent has partnered with a large telecom company. We are currently seeking a Senior Manager of Accounting. This is a direct hire position and pays $120K – 150K (depending on experience). This is a remote role but must be in one of the states that they company does business in. See exclusions below.
Candidates can be located in Omaha, NE or in any US state excluding AK, AR, DC, HI, ID,KY, LA, ME, MT,ND, NV, OK, RI, VT, and WY.
10% bonus eligibility!
Job Summary:
We are seeking a Senior Manager of Accounting responsible for overseeing the monthly, quarterly, and annual financial close of the legal entities that comprise our Americas region. This job oversees the Americas accounts payable and purchasing groups as well as the Americas controller group. The Senior Manager of Accounting may also assist with technical accounting research and documentation, financial reporting needs, forecast and budget responsibilities, process improvement initiatives, M&A integration, and fulfilment of our internal/external audit requirements.
The Senior Manager of Accounting conducts complex, important work under minimal supervision and with wide latitude for independent judgment. The position manages and develops their team to meet their objectives.
Responsibilities:
Financial Close
Review and post journal entries in Oracle. Perform analyses regarding complex or significant accounts to calculate accounting treatment.
Monitor account activity and variances-to-forecast and prior period.
Maintain closing schedules and communicate close progress.
Lead monthly meetings with the Corporate Controller and Chief Accounting Officer to review results.
Review balance sheet account reconciliations performed by the accounting team and monitor the completion thereof.
Financial Reporting
Prepare closing schedules and address requests received by the Finance team, cost center owners, and the Director of Financial Reporting. These requests included, but are not limited to, forecast and budgetary variances, balance sheet and income statement account changes, assistance with 10Q/10K disclosures and significant transaction treatment.
Team Leader
Manage personnel activities of the specified accounting and AP team, but not limited to, coaching, developing, hiring, compensation decisions and ongoing feedback.
Technical Accounting
Research new transactions and how to apply the correct accounting. Focus will be around revenue recognition and leases. Document our accounting conclusions.
Technical accounting is a gap on the team, documentation and writing accounting memos. Helping coach and develop team members. Guide someone through being first time manager. Driving process improvement and projects that don't seem to get done.
Process Improvement and M&A Integration
Identify areas for process improvement, make recommendations to the Corporate Controller, serve as project manager of related projects, liaison to other groups (including Information Technology) to drive improvement. Lead and drive relevant M&A integrations as applicable.
Internal and External Audit
Fulfill internal and external audit requests for documents and information as required to complete their procedures required by Sarbanes-Oxley and the SEC. Ensure functions and processes are adequately documented and appropriate segregation of duties are maintained.
Requestions and Accounts Payable
Review and approve requisitions for goods or services procured within the Americas region. The general ledger coding, sales tax implications, budgetary and forecast impact, and accounting treatment must all be considered in this review.
Qualifications:
Minimum Requirements
3+ years of supervisory or management experience
Technical accounting experience, worked in Oracle as an ERP system.
7+ years of experience working in an Accounting/Finance function
Experience working through complex accounting transactions in accordance with GAAP, including M&A, leases, and revenue recognition
Preferred Skills
Technical accounting experience, worked in Oracle as an ERP system.
Excel for Apps which is a plugin for oracle, Blackline experience is nice to have, TM1- IBM Cognos. Very strong excel skills.
Public accounting experience highly preferred
Experience working for larger public accounting firms
Education
Bachelor's degree in Accounting/Finance or Business Administration
Pay is $120K to $150K depending on experience.
Apply with Google
Apply with Linkedin
Apply with Indeed