Sr. Compensation Consultant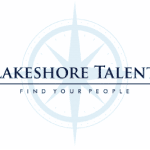 Lakeshore Talent
Lakeshore Talent has partnered with a large Tech company to staff a direct hire remote Sr. Compensation Consultant.
Remote from anywhere in the US except for the following where the company does not do business: Alaska, DC, Hawaii, Idaho, Kentucky, Montana, Nevada, North Dakota, Oklahoma, Puerto Rico, Rhode Island, Vermont, and Wyoming.
Bonus eligible!
Essential Job Functions:
Responsible for managing base pay, variable incentive pays including promotional and off cycle adjustment recommendations and evaluating for pay and gender equity
Assist with development, implementation, and management of global compensation programs at regional level
Assist with the annual compensation cycle (Merit & Bonus) which includes assisting managers with system, fielding process questions and educating managers and HR Business Partners
Partner with global compensation team for salary survey submission and data integration into platform
Conduct research and complex analyses in support of customer base
Consult with HR Business Partners and Managers to develop, evaluate, and market price job descriptions, outline career paths and provide input for organizational structure development
Partner with HR and the business to integrate Mergers & Acquisitions into the compensation programs & processes
Ensure data integrity and compliance
Minimum Requirements:
5 + years broad-based compensation experience
Technology industry experience
Preferred Skills:
Global compensation experience
Workday system experience
Certified Compensation Professional (CCP)
Global Remuneration Professional (GRP)
Knowledge, Skills and Abilities
Excellent communication skills with the ability to build relationships and influence others
Ability to work independently and as part of a team
Ability to work under pressure with tight deadlines
Advanced analytical skills with the ability to problem solve
Understanding of financial measures, business case creation and measurement
Advanced MS Office skills
Ability to perform mathematical calculations
Ability to use a personal computer. Proficiency with other Microsoft Office applications.
Ability to read, write, speak and understand the English language in a business environment.
Education:
Bachelor's degree or equivalent education/experience.
Pay is between $115K and $120K
Apply with Google
Apply with Linkedin
Apply with Indeed